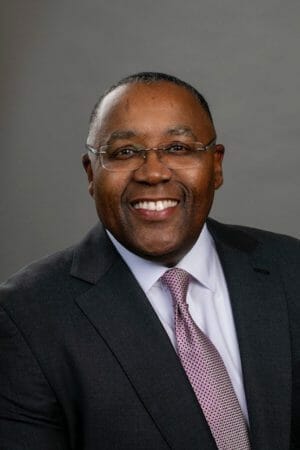 William Kelley Jr., an executive with more than three decades experience in the food and beverage industry, is the newest member of the board of directors of Elkhart-based RV manufacturer Thor Industries Inc.
Kelley will serve on the board's compensation and development and audit committees. His addition to the board also expands the panel from nine to 10 members, the company said. 
"I am pleased to welcome Bill to our board of directors given his proven track record of strategic value creation through his strong financial management expertise," said Andrew Graves, board chairman of Thor Industries. "Bill brings a fresh perspective to Thor's board, and we anticipate that his extensive fiscal and enterprise risk management experience overseeing finance, accounting and controls at the leadership level for Fortune 500 companies will serve us well."
Kelley is executive vice president and chief financial officer of TreeHouse Foods Inc., a manufacturer and distributor of private label packaged foods and beverages in North America with nearly 40 production facilities across the U.S., Canada, and Italy. Kelley advises TreeHouse's CEO and other senior company leaders on major financial and strategic growth issues and manages the company's financial, business-planning, treasury, and information technology functions as well as investor relations and corporate development.
Before joining TreeHouse, Kelley served in executive roles with the Kraft Heinz Co. and Hillshire Brands Co. He also worked in finance and accounting roles at Arthur Andersen and Cargill Inc.
Kelley holds a Bachelor of Arts degree in accounting from Clark-Atlanta University and an Masters in Business Administration from the University of Chicago Booth School of Business. Kelley is a Certified Public Accountant, Certified Internal Auditor and Certified Information Systems Auditor.
Kelley serves on two non-profit boards in the Chicago area, including the Chicago Youth Centers and the Chicago Children's Museum.