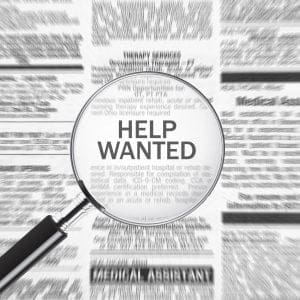 The Indiana Department of Workforce Development was awarded a $10.8 million grant to fund initiatives to connect employers with dislocated workers.
The grant is through the Department of Labor and comes from the Quality Jobs, Equity, Strategy, and Training Disaster Recovery program which targets high-quality jobs in infrastructure, environment and climate, the care economy and other critical and growing sectors.
"The demand for a skilled and talented workforce continues to be high, and we have an opportunity to work with Indiana employers, understand their workforce needs and connect them with the employees they desire," said David Adams, DWD commissioner. "With this funding, we can create a better pipeline for developing talent that ensures Hoosier workers receive the necessary skills and abilities to compete and thrive with employers in Indiana's changing economic landscape."
DWD will use the funds to strategically partner with the Indiana Chamber of Commerce and others to develop an outreach strategy with Indiana employers to target populations "disproportionately impacted by the economic inequities exacerbated by the pandemic."
For the employer population, the state will prioritize work with employer partners in identified, high demand recovering sectors, and in emerging sectors such as renewable energy, electric vehicle technologies and semiconductor production.