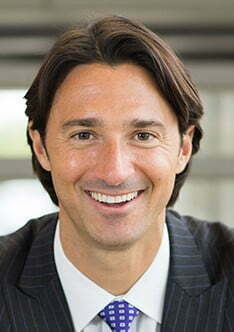 Merrillville-based Centier Bank recently announced the following staff appointments and promotions:
Anthony Contrucci was promoted to senior vice president of community relations. Contrucci has led Centier's community-focused initiatives, which include corporate giving, volunteerism, and financial education since becoming vice president of community relations and business development in 2016. He joined Centier in 2011 as a wealth management and strategic products consultant and became director of investment services in 2014.
Amy Bowman was appointed branch manager at the bank's Valparaiso North location. Bowman joined Centier in 2010 as a universal banker, and then became an operation supervisor, and then an assistant manager before being promoted as branch manager of Centier's Hobart Strack and Van Til in-store branch in 2017. She was recently promoted to assistant vice president in December.
Chris Cossell joined the bank's commercial lending team. He has more than 20 years of commercial lending experience.
Kimberly Traina, St. John branch manager, was named an officer of the bank. Traina joined Centier in summer 2017 where she served as assistant branch manager at the bank's Merrillville location, before being promoted to St. John branch manager last year. Traina has been working in the banking industry the past nine years and is a certified notary public.
Scott Anthony was named assistant vice president, credit administration team leader. Anthony joined Centier Bank in 2016, and manages the Indianapolis, Fort Wayne, and Mishawaka commercial underwriting group.
Rochella Neely was promoted to assistant vice president of the bank. Neely joined Centier in June of 2020 and serves as branch manager at Centier Bank's Highland branch. Neely has a bachelor's degree in business management and is currently a member of The National Drifters Inc.
Erika Rios was promoted to assistant vice president of the bank. Rios joined Centier in 2006, and has worked in the banking industry for nearly 20 years. She is currently branch manager at Centier's East Chicago location.
David Giedemann was appointed to the bank's residential construction lending team. Giedemann joined Centier in October 2000 and served as the downtown Crown Point branch manager for more than 20 years.
Anthony Jones was named branch manager of the Centier's downtown Hammond branch. Jones joined Centier Bank in August 2020, bringing with him over 15 years of banking experience.
John Rybicki was named vice president, business banking. Rybicki joined Centier in late 2020 bringing with him 15 years of banking experience.
Centier Bank operates 64 locations across Indiana and has more than $4.5 billion in assets.