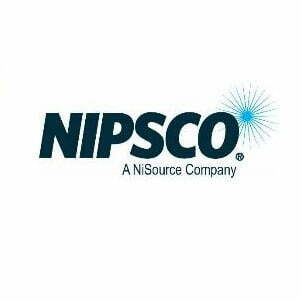 NIPSCO is taking more steps to provide energy to its customers from green sources.
The Merrillville-based utility announced it will retire two coal-fired units now operating at the R.M. Schahfer Generating Station in Wheatfield in Jasper County east of Do Motte by year's end. The units represent half of the plant's generating capacity.
The retirements are part of NIPSCO's broader, long-term "Your Energy, Your Future" initiative, which has a goal of the utility becoming 100% coal-free by 2028 and transitioning to cleaner energy producing methods including wind and solar. The company estimates the move will lead to $4 billion in long-term cost savings.
The Schahfer Generating Station coal-fired designated for retirement are among the NIPSCO's oldest and have been in service since 1976 and 1979 respectively.
"Our 'Your Energy, Your Future' transition plan is dynamic, and based on the simple premise of delivering reliable energy and cost savings to our customers over the long term," said Mike Hooper, NIPSCO president. "We continue to evaluate the economics of our generating fleet, including recently commissioned renewables projects and secured capacity in the greater energy market alongside the ongoing fuel costs and investments required to operate our coal fired units."
NIPSCO serves about 820,000 natural gas and 470,000 electric customers across northern Indiana.