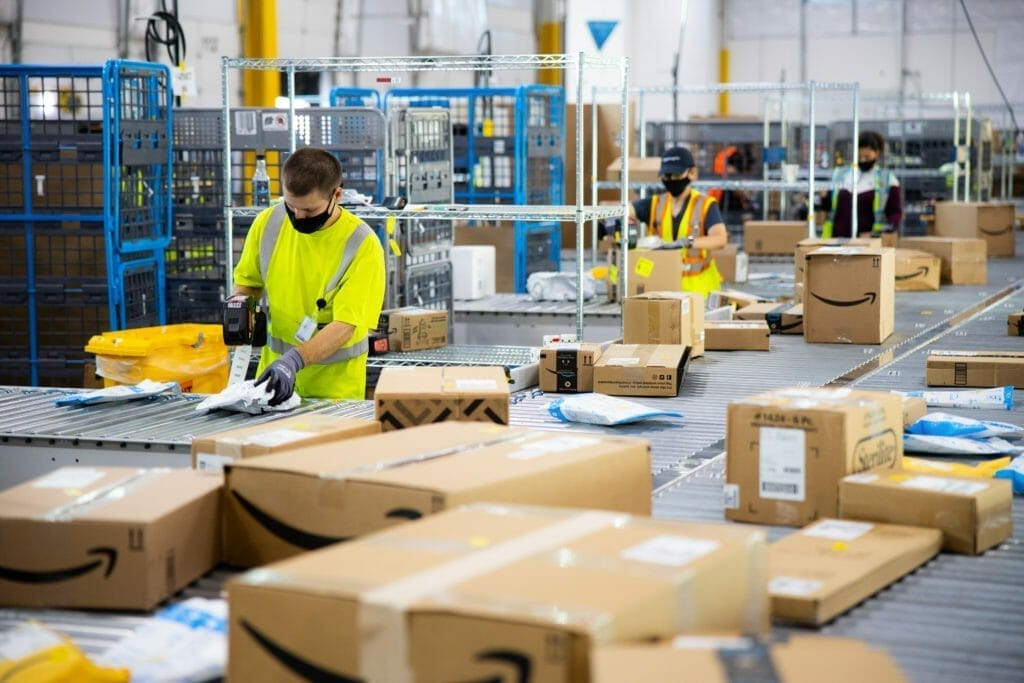 Some frontline retail and other service industry personnel who worked through the pandemic in 2020 received more than a thank you from their employers.
A recent survey conducted by Challenger, Gray & Christmas Inc., a Chicago-based consulting firm, found more employers indicating they would pay a year-end bonus to its workers in 2020, when compared to surveys going back to 2017. Its 2019 survey found 34.9% of respondents saying they never offered a year-end bonus or gift but for 2020, respondents saying they would not offer a year-end bonus fell to 19% while 14% of respondents said they paid their workers a bonus earlier in the year.
"The employers who were able to retain their workforces and are, so far, weathering the pandemic recognize the importance of rewarding their teams, despite not being able to predict exactly what will happen (in 2021)," said Andrew Challenger, senior vice president of Challenger, Gray & Christmas.
Ecommerce giant Amazon, which reportedly has 13,000 workers in Indiana, including delivery sites in Gary and South Bend, in a late November company blog post by Dave Clark, senior vice president of Amazon worldwide operations, said the company's U.S. operations' full-time workers employed from Dec. 1 to Dec. 31 would receive a $300 bonus while part-time workers would get $150.
A company spokesperson wrote in an email to Northwest Indiana Business Magazine that the bonuses announced in November would be paid in January but did not provide a specific date. Amazon said in 2020, it spent more than $2.5 billion on bonuses and other incentives for its global workforce.
Walmart, the world's largest retailer, which has 4,748 U.S. stores, including 113 in Indiana, in early December announced it would pay bonuses to its full- and part-time employees on Dec. 24. Its part-time and seasonal workers received $150, while $300 was given to full-time workers.
Target, which has 1,897 U.S., including Northwest Indiana locations in Merrillville, Highland, St. John, Valparaiso, and Munster, in October announced it was paying a $200 bonus to its frontline workers by early November ahead of the holidays. Target's late fall bonus was in addition to other bonuses it paid in 2020, bringing the company's total to nearly $1 billion.
Companies that did not pay cash bonuses, provided other perks to employees during the pandemic.
Many businesses across numerous sectors allowed its employees to work remotely as part of social distancing protocols to limit the spread of the coronavirus. According to recent news media reports, tech giant Google, is allowing its workers to continue working remotely until September but also is exploring making remote work permanent in combination with a plan that would have its employees report to their offices at least three days a week.