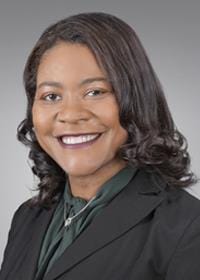 Horizon Bancorp Inc. appointed Vanessa Williams as an independent director on the board of directors of its wholly-owned subsidiary Horizon Bank.
Williams is senior vice president and general counsel of Kelly Services Inc., a global workforce solutions company based in Troy, Michigan.
"We are pleased to have an accomplished public company leader of Vanessa's caliber, based in one of Horizon Bank's most vibrant markets, joining our board as we execute our strategy for accelerating growth and shareholder value creation," said Craig Dwight, chairman and CEO of Horizon. "Her years of experience leading legal affairs, mergers and acquisitions, third-party risk management, data privacy and security will be a tremendous asset to the Board, and we look forward to her contributions."
Williams will serve on the bank board's compensation and asset liability and operations committees.
Prior to joining Kelly Services in 2020, Williams was senior vice president, division general counsel with IHS Markit Ltd.
She earned her Bachelor of Art's degree from the University of Alabama, and a law degree from the College of William and Mary and Master's in Business Administration from Wayne State University.
Michigan City-based Horizon Bank operates 88 branch locations throughout Indiana and Michigan and has more than $7.5 billion in assets.