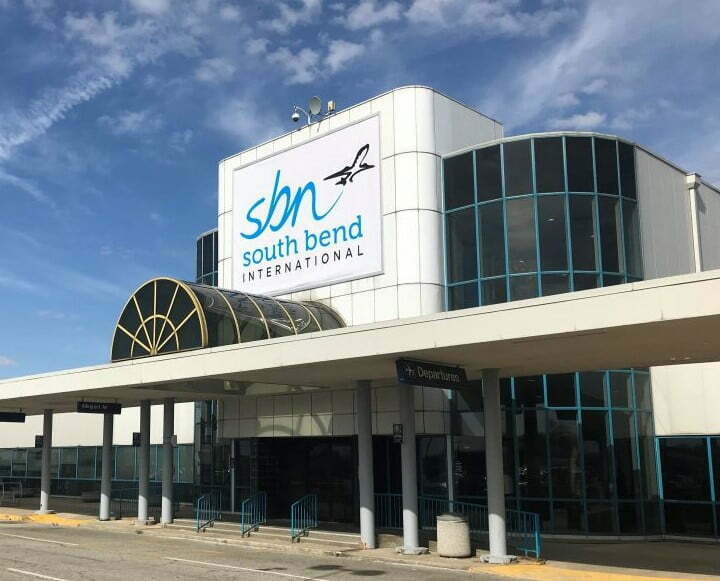 Parcel delivery giant UPS and the St. Joseph County Airport Authority staff are the recipients of South Bend International Airport's Partner of the Year Award.
The awards were recently presented by St. Joseph County Airport Authority Board of Directors. The award is given to business partners who have made significant accomplishments during the past year that have contributed to the ongoing success and services offered at SBN.
UPS invested nearly $850,000 into its SBN operations to transition from a Boeing 757 to a larger aircraft, the Airbus 300. This investment includes ramp improvements, tailstand and towbar, crew stairs, drivable belt loader, tow tractor, fuel stand, and glycol tank.
The Airbus 300 operated from Nov. 24, 2020 through Jan. 4 to accommodate holiday cargo through SBN. This investment and increase in cargo throughput occurred during a time when the aviation industry was working through the pandemic, the airport authority said.
"We are incredibly grateful for UPS's investment at SBN as it helped us land over 100 million pounds of cargo in 2020," said Mike Daigle, CEO and executive director of South Bend International Airport. "As a result, we will receive additional federal entitlement funds which will be invested back into airport infrastructure."
UPS continues to operate the Airbus 300 out of South Bend.
The airport authority said 2020 marked the third straight year of double-digit passenger traffic growth. The St. Joseph County Airport Authority staff faced the challenges of the pandemic head-on by exhibiting values of service, accountability, and teamwork.
The airport authority said the staff's "unwavering commitment to our vision to pursue continuous improvement in adverse and uncertain times has made each member of our team a Partner of the Year."