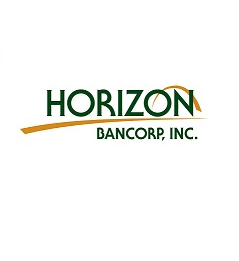 Thomas Prame was appointed president of Michigan City-based Horizon Bancorp and its wholly owned subsidiary Horizon Bank.
Prame most recently served as executive vice president and CEO of community banking at the now former Chicago-based First Midwest Bancorp. First Midwest merged with Evansville-based Old National earlier this year.
Prame's appointment is effective Aug. 15 and represents a step in Horizon's expansion of its leadership team. Prame will oversee Horizon's expansion of lending teams, technology, customer relationships, and further position the company for long-term sustainable growth, Horizon said.
"I am very pleased to welcome Thomas to the Horizon executive team," said Craig Dwight, chairman and CEO. "Thomas brings extensive strategic leadership and digital technology experience along with a deep understanding of our local markets that will enable Horizon to continue serving the growing numbers of consumers and businesses in Indiana, Michigan and throughout the Midwest."
Prame held a variety of executive officer positions at First Midwest, which he joined in 2012. While at First Midwest, he helped increase use of digital technology, sales productivity, and improved efficiency.
Prior to joining First Midwest, Prame held senior level retail bank positions with RBS Citizens Bank, Colonial Bank, CitiMortgage and Fifth Third Bank. He received his MBA in finance from the University of Notre Dame and his bachelor's degree in economics from the University of Rochester.
"I am excited to join the Horizon team," Prame said. "I am inspired by the culture the bank has created, and I look forward to leading our talented and dedicated team."