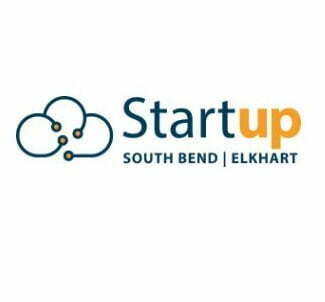 A South Bend-based tech firm's idea to streamline the babysitter hiring processes landed it a $25,000 prize.
GittaSitta was awarded the Startup South Bend – Elkhart/Elevate Ventures Grand Prize during the 2021 McCloskey New Venture Competition. The prize was provided by Startup South Bend – Elkhart in partnership with Elevate Ventures, a venture development organization that provides funding and entrepreneurial development to high-potential businesses in Indiana.
"The GittaSitta team is honored to receive the Startup South Bend – Elkhart Best Community Venture award," said GittaSitta Founder, Mandy Kinnucan. "These funds will support the launch of the GittaSitta app and will make it possible to add new features that we know parents will love (and) after a long pandemic year, sitters are going to be in high demand (so) we're excited to make it easier for parents to book a babysitter and enjoy some kid-free time, hopefully supporting local restaurants and the other amazing places in our community."
GittaSitta is an app that helps parents organize and streamline the process of hiring a babysitter using the parents' own trusted network of babysitters.
On April 30, 16 South Bend-Elkhart area teams were awarded more than $250,000 in cash and in-kind prizes during a livestream ceremony of the 21st McCloskey New Venture Competition. Since the competition began in 2001 with 70 teams and $30,000 in awards, 2,286 teams with 7,000 participants have been awarded more than $1.65 million in prizes, and 2,900 judges and mentors have contributed.
More information about the McCloskey New Venture Competition is available online.