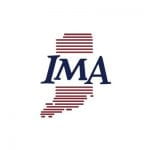 A majority of Indiana manufacturers surveyed believe a late-year resurgence is a driving force behind optimism that they will survive the economic uncertainties created by the pandemic.
The 2020 Indiana Manufacturing Survey: COVID-19 Special Edition, conducted by Katz, Sapper & Miller in partnership with Indiana University's Kelley School of Business at IUPUI and the Indiana Manufacturers Association, found 93% of 100 businesses surveyed say their businesses will get through the crisis.
About 44% of survey respondents said the federal Paycheck Protection Program, approved as part of the CARES Act in March, was the primary reason their businesses survived.
"PPP was a game-changer for many of our clients as they were able to shift production, keep employees safe and on the payroll, and adjust supply chain needs accordingly," said Jason Patch, partner-in-charge of KSM's Manufacturing and Distribution Services Group. "According to the survey, the program played a key role in manufacturing companies feeling very supported by the federal government during the pandemic."
The Indiana manufacturers survey mirrored the national sentiment found in a recent Institute for Supply Management poll that revealed manufacturing orders across the U.S. rose its highest levels in nearly 17 years. The national index increased to 59.3 in October 2020 – the highest since November 2018 and tops September 2020's index of 55.4.
Respondents to the Indiana manufacturing survey said they had increased confidence in telecommunications capabilities, flexible work practices, hygienic work environments, digital marketing efforts, and supply chain and automation innovations as they move into 2021 and beyond.
Data shows 74% of Hoosier manufacturers felt the federal government did a good job of supporting their businesses this year, and 87% of respondents responded affirmatively when asked the same question about the state government's support.
While supply chain, workforce development, and automation were issues manufacturers struggled with previously, the pandemic forced companies to adapt sooner than many anticipated, the survey found. About 42% identified adapting business practices – diversifying supply chains, closing operations, accelerating automation changes, implementing social distancing, limiting outside visitors, requiring face masks, and more – as their primary reason for survival.
The survey found supply chain management was a critical component to manufacturers' ability to adjust during the height of the pandemic. Nearly 77% saw their supply chain partners able to maintain industry standard performance, but they acknowledge the pandemic could still have long-term effects moving forward.
One in five Hoosier manufacturers said they have started or plan to onshore elements of their supply chain, and 25% say they have or will reduce the exposure of their supply chains to China.
As many line and non-line workers were forced to stay home during mandatory lockdowns, the need to balance a human workforce and automation became clear, the survey found. Adjusting this practice would not only make operations less susceptible to future pandemics, but also create a much more competitive environment for skilled labor.
Another priority during the pandemic was developing new ways to protect workers from COVID-19. As workers returned to their jobs, companies implemented CDC-recommended practices to keep employees safe and reduced the risk of spreading the virus, the survey found. Some respondents said applying these safety measures also should help keep employees healthy during the traditional cold and flu seasons.