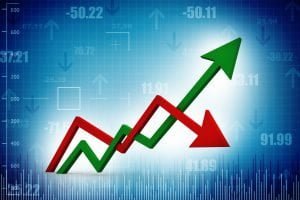 A monthly survey of small business owners suggests inflationary pressures are the top concern among entrepreneurs.
NFIB's Small Business Optimism Index for July rose 0.4 points to 89.9, however, it is the sixth consecutive month below the 48-year average of 98, the organization said. A total of 37% of respondents said inflation was their biggest problem in operating their business, an increase of three points from June and the highest level since the fourth quarter of 1979.
"The uncertainty in the small business sector is climbing again as owners continue to manage historic inflation, labor shortages, and supply chain disruptions," said Bill Dunkelberg, NFIB chief economist. "As we move into the second half of 2022, owners will continue to manage their businesses into a very uncertain future."
Key findings of the national survey include:
Owners expecting better business conditions over the next six months increased nine points from June's record low level to a net-negative 52%.
Forty-nine percent of owners reported job openings they could not fill in the current period, down one point from June.
Seasonally adjusted, a net 37% of survey respondents plan price hikes, down 12 points.
The net percent of owners raising average selling prices decreased seven points to a net 56% (seasonally adjusted).
The net percent of owners who expect real sales to be higher decreased one point from June to a net negative 29%.
The Uncertainty Index increased 12 points from last month to 67.
In NFIB's monthly jobs report, 48% of survey respondents reported raising compensation and 25% plan to raise compensation in the next three months. Nine percent of owners cited labor costs as their top business problem and 21% said that labor quality was their top business problem, remaining in second place behind inflation.