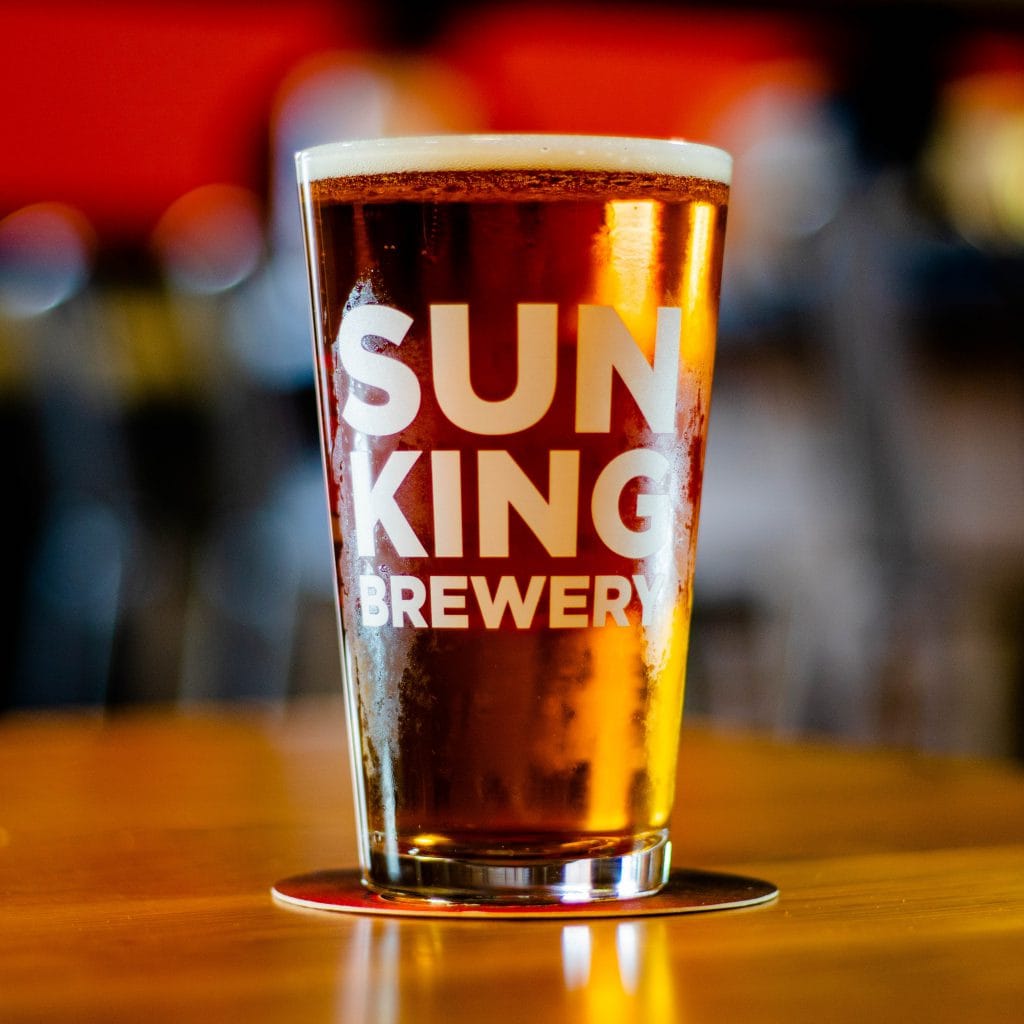 The operators of Indianapolis-based Sun King Brewery have opened their newest tap room in Mishawaka.
The Mishawaka location is at The Mill at Ironworks Plaza, 235 Ironworks Ave., a mixed-use residential development next to Beutter Park on the St. Joseph River just outside South Bend and near the University of Notre Dame. Sun King's other locations are in downtown Indianapolis, Fishers, Carmel, Kokomo, Mishawaka, Indianapolis International Airport and Sarasota, Florida.
"We are excited to celebrate the opening of our first northern Indiana tap room, share our award-winning craft beers and contribute to the great community of Mishawaka – near where I grew up in neighboring South Bend," said Dave Colt, Sun King co-founder and owner, who hosted a grand opening in Mishawaka July 22. "We look forward to expanding access to our fresh, local beers to our great fans up north and to being part of the Mishawaka community."
Sun King Brewery began making beer 13 years ago and has won more than 50 national and international craft beer awards. Its new 5,000-square-foot Mishawaka tap room features 24 beers on tap, including a wide variety of Sun King's year-round, seasonal, specialty, barrel-aged and sour beers including Cherry Busey, Shadow Proof Imperial Stout and Caramel Apple Tripel.
Carry-out cans, growlers and kegs will also be available for purchase. The entire facility will be family friendly, except for the bar area, operators said. Every Friday, Sun King patrons will be able to enjoy $3 off growler fills.
Sun King Mishawaka will also have space available to host community events that support nonprofit partners.
Patrons will be able to enjoy burgers and tacos from Smash and Trash, a new restaurant concept from a South Bend entrepreneurial group. The family-friendly facility will also feature board games and activities to enjoy inside or in the outdoor seating area.