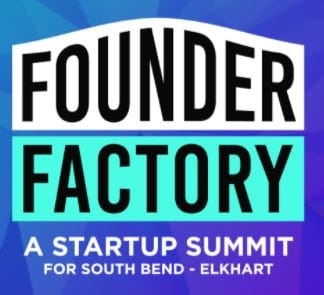 Entrepreneurs and investors seeking opportunities to get ideas off the ground will have an opportunity to interact at a summit on Nov. 10 in South Bend.
The Founder Factory-A Start Up Summit, presented by Start Up South Bend-Elkhart, part of the South Bend Elkhart Regional Partnership, begins at 11:30 a.m. in the Studebaker Buildings 112 and 113, in South Bend's Renaissance District on Union Drive. The goal of the summit is to bring startups, entrepreneurs, and investors in one place to foster connections and boost innovation.
The half-day event will feature breakout sessions as well as keynote addresses featuring Amanda Brinkman, creator, producer and host of Small Business Revolution; Emma Willis, a representative with Venture Noire, a nonprofit focused on supporting black entrepreneurs; and Luke Cooper, CEO and founder of Fixt, a venture capital-based technology startup purchased by Assurant in 2020.
Registration and tickets are available online at the Start Up South Bend-Elkhart website.