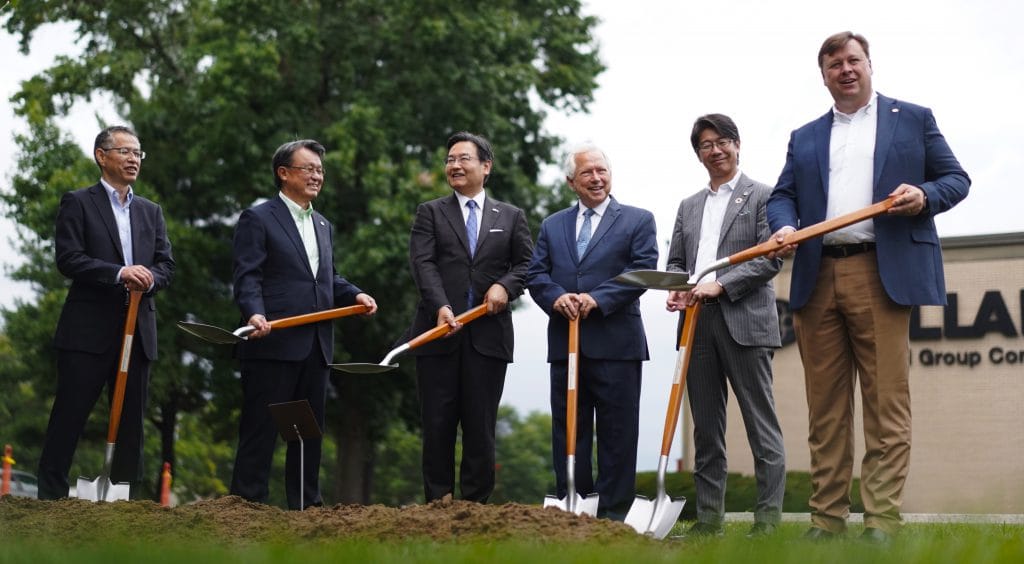 Michigan City-based Sullair, a maker of compressed air equipment since 1965, commemorated its fifth anniversary of becoming a Hitachi Group Company with a company picnic and ceremonial tree planting.
Hitachi of Japan is a multinational company in engineering, electronics, transportation, and industrial systems, which aquired Sullair as part of the Hitachi Industrial Equipment & Systems group in July 2017. The move enhanced its existing compressed air capabilities and expanded its presence in the North and South America.
Since the acquisition, Hitachi has invested more than $45 million in Sullair's Michigan City operations. Investments include a large manufacturing process expansion that created more than two dozen full-time jobs and other investments, which contributed to the company's growth.
"Hitachi is a world-class, innovative and values-driven organization," said John Randall, president and CEO of Sullair. "Joining a company of this caliber and capability has been extremely positive for Sullair, not only because of the direct investments Hitachi has made in our business, but its promotion of social innovation business – a strategy that seeks to improve the lives of people in our community and around the world."
Sullair celebrated the anniversary Aug. 8 with an all-employee event, which included remarks by Michigan City Mayor Duane Parry who presented Sullair with a proclamation declaring Aug. 8 Sullair Appreciation Day in Michigan City.
Sullair and Hitachi executives later planted a cherry blossom tree to commemorate the joining of the two companies.
Hitachi executives then presented Sullair with a Kabuto, or warrior's helmet, to display in the Sullair Michigan City headquarters lobby. The Kabuto symbolizes courage and good health in Japanese culture.