Gov. Eric Holcomb and Secretary of Commerce Brad Chambers are more than excited about Indiana's future economic prospects. On Tuesday, they shared this year's highlights that showed record-breaking economic development for the sixth year in a row.
"Indiana's economy is firing on all cylinders," Holcomb said in a press release. "… Our strategic focus on advancing entrepreneurship, innovation and quality of place is igniting our neighborhoods and communities statewide, providing more opportunities for Hoosiers and their families to thrive."
The state's Regional Economic Acceleration and Development Initiative played a large part in that growth, investing $500 million into 17 regions around the state. All 92 of the state's counties received some of the funds. READI funding is set to bring more than $9 billion in investments by public, private and nonprofit organizations.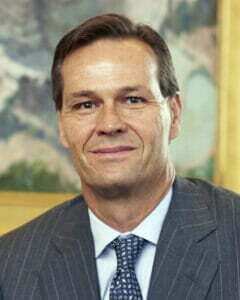 "Indiana continues to lead in building the economy of the future," Chambers said in the release. "… These efforts will pay dividends for generations to come, creating high-value, high-quality jobs in our communities."
The South Bend – Elkhart Regional Development Authority recently granted the last of its $50 million in READI funds.
"These programs will leave an indelible mark on the lives and livelihoods of participants throughout the region," said Dallas Bergl, RDA vice chair, and president and CEO of INOVA Federal Credit Union, in a South Bend – Elkhart Regional Partnership press release. "We look forward to watching the impact of these funds unfold."
Both Holcomb and Chambers lauded the 5E strategic vision for building the state's economy of the future. The strategic effort focuses on a global audience by building communities, preparing for the technology of the future, transitioning to clean energy and marketing the state as forward thinking.
"Our strategic initiatives and focus are attracting first-of-their-kind investments from innovative businesses around the world while enabling growth and innovation in future-looking industries like semiconductor fabrication and design, electric vehicles and batteries, life sciences, agbiosciences and industry 4.0," Chambers said.
Holcomb and Chambers highlighted 2022's successes, including 218 companies that made a commitment to move or grow here. Those same companies planned to invest more than $22.2 billion in their businesses and create 24,059 jobs that pay an average of $34.71.
However, the State Budget Committee's economic forecast for 2023 predicts a mild recession starting in the first quarter of 2023 and resolving by the end of the year. The committee cites inflation, a dip in disposable income and personal savings rates, and higher mortgage interest rates as causes for a slight downturn in the state's economy. However, car manufacturers and potential government hiring might prove the saviors in a projected recession.
But Holcomb is convinced that the state's vision for the economic future can only lead to prosperity.
"These investments and job commitments will transform our high-tech industries and ensure that Hoosiers are at the forefront of the 21st century economy," he said.
While Holcomb has not weighed in on his successor for 2024, he said he is focusing on the next legislative session and possibly a second round of READI grants. He is expected to release his complete legislative agenda Jan. 4, days before the statehouse reconvenes for 2023.