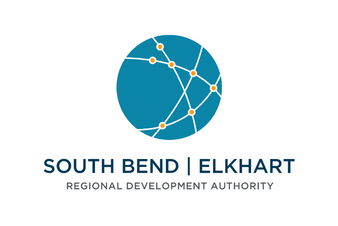 The South Bend – Elkhart Regional Development Authority gave out the last of its READI grant money during a Dec. 16 meeting in Elkhart.
It allocated $6.4 million in READI grants on top of $40 million in quality-of-place grants made in September.
"These programs will leave an indelible mark on the lives and livelihoods of participants throughout the region," said Dallas Bergl, RDA vice chair, and president and CEO of INOVA Federal Credit Union, in a South Bend – Elkhart Regional Partnership press release. "We look forward to watching the impact of these funds unfold."
This round of funding went toward attracting and retaining top talent, improving quality of life and place, and building the area's atmosphere for innovation and entrepreneurship:
Talent development: $3,176,370
Nonprofit enFocus fellowship expansion
Engineering your future
Experiential learning coordinator, Saint Joseph – District 7 career hub
Next path training
Regional higher education talent pipeline and partnership consortium
South Bend – Elkhart Regional internship program (intern SBE)
Innovation: $1,380,000
South Bend – Elkhart READI manufacturing readiness accelerator
Entrepreneurship: $1,161,065
Digital storefront project
enFocus entrepreneurship expansion support
Talent for tomorrow
Talent Attraction: $700,000
WE+YOU talent attraction and retention campaign
"Our region is using these funds to support and build homegrown talent," said Taryn MacFarlane, vice president, regional initiatives at the South Bend – Elkhart Regional Partnership, in the release. "We know the work ethic and grit of those living and working in our region. These funds will help expand skills and prepare residents for future opportunities."
All $50 million in funds have been give out for the South Bend-Elkhart region. But the South Bend Regional Chamber is hopeful that the area will retain a portion of another $500 million in READI grant funding on the legislative agenda for 2023.
"Indiana's previous investments in regional cities and READI have netted big returns in communities across the state, especially ours," said Jeff Rea, president and CEO of the South Bend Regional Chamber, in a statement. "But our work isn't finished, and READI 2.0 could leverage the needed additional public and private capital investment that could help us win that talent attraction battle."
An answer should come by April 29 when the next legislative session wraps up.