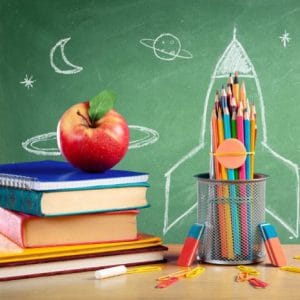 The state of Indiana and the Lilly Endowment have pledged up to $111 million to support early literacy development.
The initiative will:
Support the deployment of instructional coaches to schools throughout Indiana;
Offer stipends to teachers who participate in professional development focused on the Science of Reading;
Provide targeted support for students who need the most help in improving their reading skills; and
Create a literacy center focused on Science of Reading strategies.
Lilly Endowment has approved a grant of up to $60 million, the state said. It will support the state's goal of having 95% of Indiana's students achieve a passage rate on IREAD-3 by 2027.
"Lilly Endowment's incredible investment today represents a long-term commitment to Indiana's long-term success," said Gov. Eric Holcomb. "Reading is fundamental to each student's lifelong opportunities, and it's foundational to the core of our state's future."
State officials say Indiana students must read well to support their long-term academic success. Results from Indiana's statewide third grade reading assessment, IREAD-3, indicate that nearly one in five students (18.4%) have not yet mastered foundational reading skills by the end of grade three.
The state, through the Indiana Department of Education, is providing $26 million in Elementary and Secondary School Emergency Relief (ESSER) II funds, which aims to provide Science of Reading focused instructional support for educators in partnership with the University of Indianapolis' Center of Excellence in Leadership of Learning (CELL) and the Hunt Institute.
Lilly Endowment will make available up to $25 million in additional funds to support Indiana's colleges and universities to either incorporate or enhance Science of Reading methods into their undergraduate elementary teacher preparation programs.