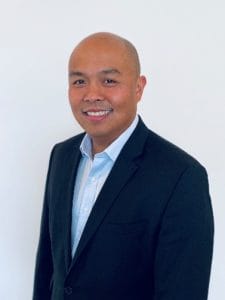 Michigan-based SpartanNash promoted Jean-Paul "JP" Calabio to vice president, chief information security officer.
Calabio will oversee information security strategy, ensuring compliance with regulatory requirements and continually enhancing the company's security posture. In his time at SpartanNash, Calabio formalized the company's security incident response process, created a governance risk and compliance function to focus on high-risk priorities, expanded vendor risk management capabilities ensuring vendors meet high security requirements, and built an information security governance model to provide additional oversight.
"We interact with a lot of data as a food solutions company — from our products and customers to our Associates' work and contact information," said Arif Dar, senior vice president and chief information officer. "Keeping all of this data safe is vital to the success of our winning recipe, and I am confident that in his new role, JP will continue to do just that."
Calabio also will be responsible for security governance risk and compliance, IT security operations and incident response, among other responsibilities. He previously led SpartanNash's information security team as senior director, CISO.
Before joining SpartanNash, Calabio was vice president and CISO at Alorica, and CISO at SC Johnson and Maple Leaf Foods Inc. where he had similar responsibilities. He graduated with a Bachelor of Science in Business from Mount Mercy University and brought over 20 years of information security experience when he joined SpartanNash last year.
South Bend-based Martin's Super Markets was acquired by SpartanNash in a deal announced in November 2018 and closed in January 2019.
In addition to Martin's, SpartanNash operates a total of 148 supermarkets, under other brands including Family Fare, D&W Fresh Market, VG's Grocery and Dan's Supermarket. The company employs more than 17,500 people.