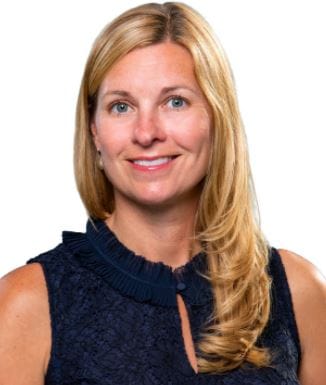 The South Bend-Elkhart Regional Partnership has promoted two of its executives to shore up its leadership ranks.
The organization promoted Jill Scicchitano to chief operating officer and Leighton Johnson to senior director for workforce solutions
Scicchitano, an executive with over 13 years of leadership experience, previously served as the partnership's director of industry growth. Since 2018, she has worked directly with the partnership's industry growth advisory committee and local economic development organizations, as well as municipal, county, and state leaders to develop and implement key strategies.
As COO, she will continue her previous work and oversee education and workforce strategies and assume organizational management activities.
"I am grateful for the opportunity to lead as COO at a very important time for the region," said Scicchitano. "As we move into a new stage of growth, I look forward to working with the South Bend – Elkhart Regional Partnership team pursuing continuous improvement and operational excellence empowering the organization to be the best we can be."
Scicchitano is not replacing Regina Emberton, president and CEO of the South Bend – Elkhart Regional Partnership, but will be a key member of the organization's leadership team, a partnership spokesperson said. Emberton, who's departure was announced in December, is leaving the organization Feb. 25 to take over as CEO of ChoiceLight Inc., a public-private partnership, which provides access to broadband infrastructure.
A representative for the partnership said the search is continuing for a new CEO.
Johnson will lead the further implementation and scaling of portfolio of projects tied to enhancing the workforce development and talent pipelines within the advanced industry, manufacturing, and STEM employment sectors. In addition to increasing employer engagement and workforce participation, Johnson will develop strategies for sustainability of the LIFT Network applied learning programs.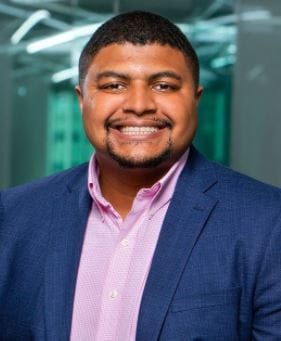 Since joining the partnership in 2019, Leighton has led the design and development of various key LIFT Network applied learning and digital workforce skills programs, including a postsecondary STEM internship program, a US Department of Labor Registered Apprenticeship Program model, and the South Bend – Elkhart Digital Skills Accelerator Fund.
"With a labor force of approximately 275,000 individuals, reports have shown that key MSAs in our region show as high as 50% occupation automation susceptibility," Johnson said. "Continued efforts and resources will need to grow as we adapt employer-led workforce solutions that move workers out of jobs that will be automated away and into new, smart occupations that will grow as firms further embrace digital adoption."
The LIFT Network serves as a collaborative industry advancement partnership between the South Bend – Elkhart Regional Partnership and the University of Notre Dame.
""The work done by Jill and Leighton is critical to the success of the South Bend – Elkhart Regional Partnership team and to advancing the region's economic development strategies," Emberton said.