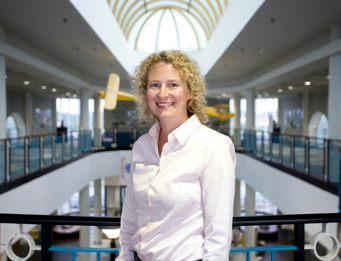 Regina Emberton is stepping down as president and CEO of the South Bend-Elkhart Regional Partnership, a role she has served since 2013.
Her last day with the organization is Feb. 25. Emberton has accepted the position as CEO with ChoiceLight Inc., a public-private partnership, which provides access to broadband infrastructure through a dark fiber optic network serving commercial, financial, educational, healthcare, and governmental agencies in St. Joseph and Marshall counties.
Pete McCown, chair of the South Bend – Elkhart Regional Partnership board of directors, said through Emberton's leadership, the partnership "catalyzed regional economic development strategies focused on educating a world-class workforce, recruiting and retaining great talent, attracting and growing new economy companies, promoting inclusion and sparking opportunities for minorities, and helping entrepreneurs thrive."
He said the organization has a team in place focused on collaboration and ready to engage companies, communities, colleges and universities, economic development entities, and philanthropic organizations across the region to work together.
Emberton said she was privileged to work with the partnership.
"Working with the South Bend – Elkhart Regional Partnership team and stakeholders from all sectors, we have built a culture of regional collaboration, developed a thoughtful strategic plan, secured unprecedented financial resources, and established the long-term infrastructure that will support economic development efforts going forward," she said.
The executive committee of the South Bend – Elkhart Regional Partnership will begin a national search for Emberton's successor. A search committee has been formed, comprised of members of the board and representation from key stakeholders.