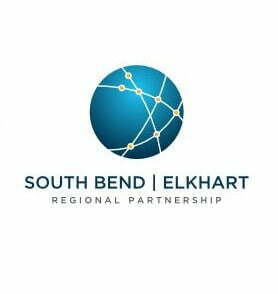 An initiative to connect South Bend-Elkhart area college graduates with potential employers and good paying jobs was viewed as a success for its first year by program organizers.
The Labs for Industry Futures and Transformation (LIFT) Network and the South Bend – Elkhart Regional Partnership said the pilot internship program provided regional companies with tailored applicant lists of students sourced from regional colleges and universities, or returning home for summer. The program steered business undergraduate and graduate students to internships with South Bend-Elkhart area companies, providing roles in manufacturing, technology, engineering, data science and analytics, software development, supply chain/logistics management, information technology, and research and development.
"One of the biggest challenges facing advanced industry employers in our regional economy is finding and retaining great talent to drive innovation within their firms," said Leighton Johnson, South Bend – Elkhart Regional Partnership director of education and workforce. "Serving a region that contains more than nine colleges/universities and (more than) 40,000 students, this internship program catalyzes professional relationships between regional STEM and business students and companies eager to retain them as full-time employees within the region."
Administered by South Bend – Elkhart Regional Partnership, the LIFT Network Internship Program distributed more than $70,000 to subsidize 34 internships for employers in Elkhart, Marshall, and St. Joseph counties during the summer. Program partners included the University of Notre Dame's Center for Civic Innovation, enFocus, IT Sector Partnership, Greater Elkhart Chamber of Commerce, Plymouth Chamber of Commerce and the South Bend Regional Chamber.
This year's participating companies included: 1st Source Bank, Abonmarche, AM General, Ameri-Can Engineering, American Technology Components, Aunalytics, Beacon Health System, BMI Audit Services, Conn-Selmer, CTS Corp, ITAMCO, Kem Krest, Lawson-Fisher Associates, The Lebermuth Company, Lippert Components, MackTool & Engineering, Norco Industries, Robert Weed Corp, Sibley Machine, SPI Industries, and Universal Bearings.
"The program was a great aid to employers in subsidizing wages and it allowed us to pay a little higher rate than we normally would," said Matt Davis, ITAMCO training and organizational development manager. "It was a great opportunity to attract and retain talent in our region as we intend to hire both of our interns when they complete college."
The average intern worked 405 hours at $16 per hour and earned more than $6,000. Interns also attended social, professional development, and networking events hosted by regional chambers of commerce—events that brought LIFT Network Interns to regional venues, events, and resources such as the Plymouth Motor Speedway, the Elkhart Jazz Fest, The History Museum and Studebaker National Museum, Four Winds Field, the Michiana Lean Network, and the Wild Rose Moon Production House.
Student recruitment for summer 2022 is underway. For more information about the program visit the Elkhart-South Bend Regional Partnership's webpage dedicated to the program.