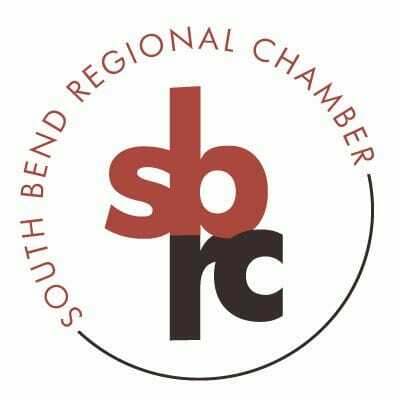 The South Bend Regional Chamber's 2021 Michiana Forty under 40 class will be recognized at a reception in September.
The event is set for Sept. 2. The event is invitation only, but winners from the past 15 years also will be invited.
The program, which recognizes young adults, professionals, executives, and leaders, under the age of 40 for their personal and professional accomplishments as well as their civic involvement, is presented in collaboration with the Young Professionals Network South Bend.
An eight-member panel of South Bend area professionals scored and selected this year's honorees from a total of 183 nominations. The program is now in its 15th year.
A recognition video is being produced by the chamber and will be released June 25. The South Bend Tribune is publishing a Michiana Forty under 40 special section June 27.
The 2021 Recipients are:
Breanna Allen, Horizon Education Alliance
Natalie Bickel, Elkhart Community Schools
Rochelle Brown,  La Porte County Government
Shanon Buari , Anderson, Agostino & Keller, P.C.
Rodrigo Correa, Memorial Hospital of South Bend
David Daley, Impact Capital Funds
Dallas Dreher, AM General
Eloise Dunaye, Tenneco
Aja Ellington, Free Your Wings Youth Mentoring Inc.
Sara Ros Frazier, Therapeutic Indulgence
Kelly Friend, Ivy Tech Community College
Patricia Geels, Saint Mary's College
Katy Gerring, Corvilla Inc.
Joshua Gobel, Gobel's Commercial Cleaning Services
Michael Gross, Whirlpool Corp. / Silver Harbor Brewing Co.
Bethany Hartley, South Bend – Elkhart Regional Partnership
Jonathan Hauenstein, University of Notre Dame
Shelby Herms, Kem Krest
Laquisha Jackson, Soulful Kitchen / Hope for the Hungry
John Jessen, Bradley Co.
Ray Korson, Gibson
John Paul Lichon, Verso Ministries
Nathan Loucks, The Pax Center
Thomas Lynch, Jeffrey Mader DDS
Marion Mahone, Memorial Family Medicine / Beacon Health System
Leah Mark, Red Bow Realty
Jon Michael Meier, Patrick Industries
Emily Mishler, The Cultivated Group
Jessica O'Brien, Salvation Army of Michigan City
Dr. Nikhil Patankar, Beacon Children's Hospital, Beacon Health System
Thiago Pinto, Bethel University
Leo Priemer, Edward Jones-South Bend
Kevin Railing, Elkhart County Prosecutor's Office
Diana Rowan, University of Notre Dame
Gillian Shaw, enFocus Inc.
Vanessa Cooreman Smith, Designed to Flourish
Jacque Stahl, The South Bend Clinic
Kristin Tawadros, PsyD, Oaklawn
Kate Williams, St. Joseph County Prosecutor's Office
Dr. J.J. Wright, University of Notre Dame