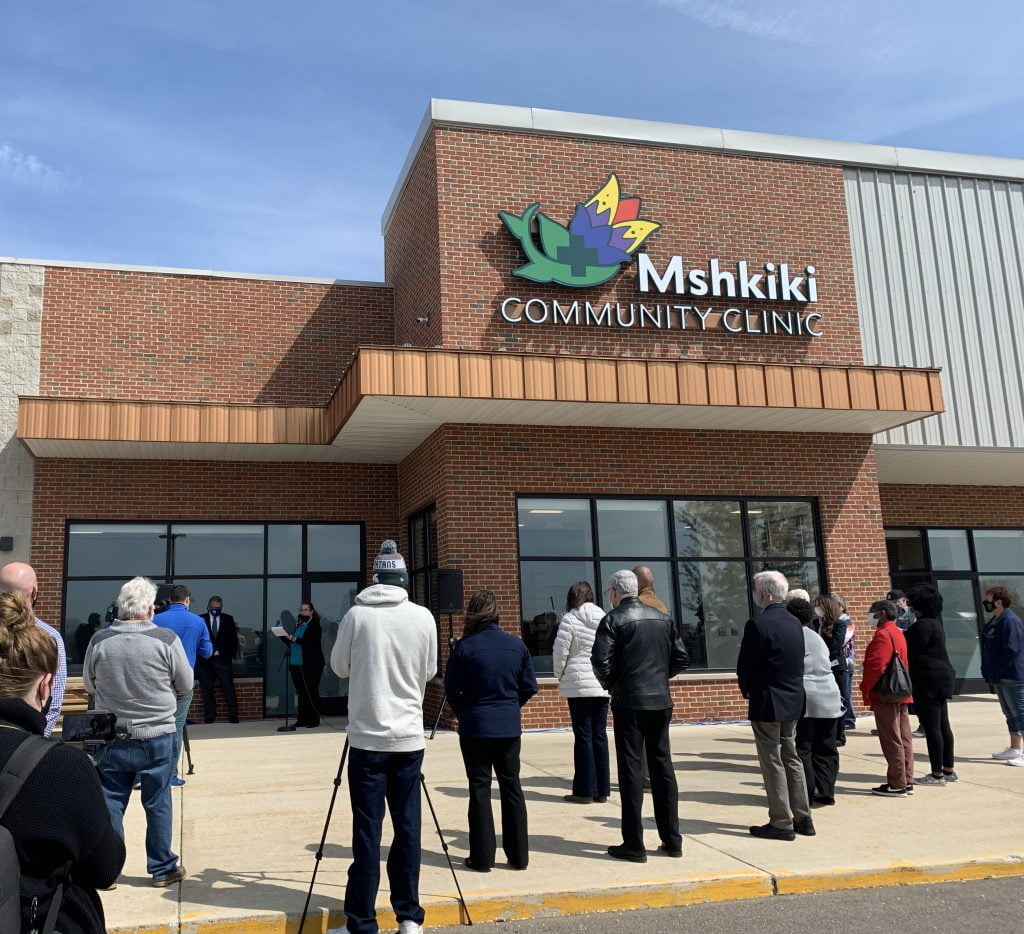 The Pokagon Band of Potawatomi Indians are ensuring the underserved have access to affordable medical care.
Tribal representatives and community leaders on April 26 dedicated the Mshkiki Community Clinic, a division of the tribe's Pokagon Health Services department, to serve the medical and dental care needs of Medicaid eligible and low-income residents living in Benton Harbor and Benton Township. Mshkiki is the Potawatomi word for medicine.
"With close to 6,000 Pokagon citizens and as one of the largest employers in region, we are acutely aware of the wide range of healthcare needs that challenge our people and employees," said Matthew Wesaw, tribal council chairman of the Pokagon Band of Potawatomi. "We hope that the addition of the Mshkiki Clinic, will help better serve residents in the Benton Harbor area and those in need that choose to seek care at this location."
The clinic is at 1986 Mall Place at the Orchard Park Shopping Center in Benton Harbor, Michigan. The tribe also operates, three Four Winds Casino locations in Michigan and another in South Bend.
Primary medical care services offered at the Mshkiki Community Clinic include acute care, chronic disease management, immunizations, minor procedures, routine exams and well-child visits. The clinic's respiratory services include respiratory care for potential COVID-19 or other respiratory infections, COVID-19 testing, and COVID-19 vaccinations.
Dental care services include cleanings, routine exams, filings, extractions, root canals, x-rays, bridges, crowns, dentures, and partials.
In Michigan, adults that qualify for Medicaid include those earning $16,000 or less for a single person or $33,000 or less for a family of four annually. According to the 2019 Census, 46% of Benton Harbor's 9,000 residents and 33% of Benton Township's 14,000 residents would qualify for Medicaid and could receive services at the Mshkiki Community Clinic.
Unlike other Medicaid participating clinics, tribal health centers do not collect copays from Medicaid patients.