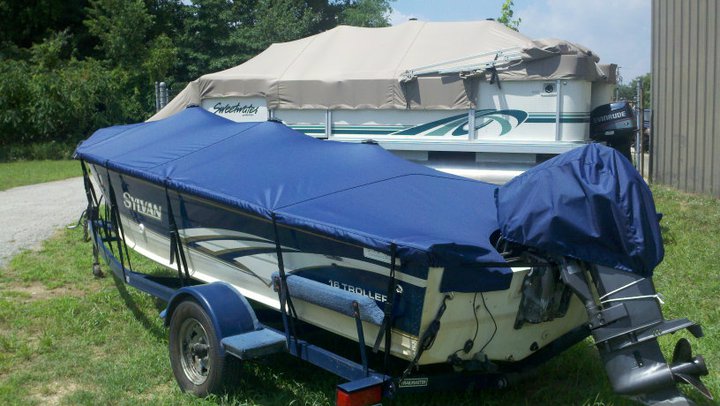 Patrick Industries Inc. continues to diversify its portfolio of businesses.
The Elkhart-based manufacturer completed its purchase of Pittsburgh, Pennsylvania-based Tumacs Covers, a maker of custom designed boat covers, canvas frames, and bimini tops, primarily serving marine OEMs and dealers. Tumacs also has facilities in Indiana, Pennsylvania and a distribution/service center in Michigan.
"Tumacs' unique quick-turn prototyping and customization capabilities and extensive collection of boat cover applications exude their meticulous craftsmanship and dedication to product excellence," said Andy Nemeth, CEO of Patrick. "As with previous acquisitions, we will support Tumacs with a financial and operational foundation that will allow it to capitalize on its core competencies while preserving the entrepreneurial spirit that has been a key factor to its success."
Bob McCall, president of Tumacs, said he looks forward to working with Patrick Industries.
"Patrick's emphasis on exceeding the expectations of its customers and providing a wide breadth of high-quality product offerings is in tandem with the focus on workmanship, innovation, and service we value at Tumacs to further drive brand value," he said.
Tumacs will continue operating on a stand-alone basis under its current brand name in its existing facilities.
Patrick Industries recently closed on its acquisition of Nashville, Georgia-based Coyote Mfg. Co., a designer, fabricator, and maker of steel and aluminum products, including boat trailers, towers, T-tops, leaning posts, and other custom components, primarily for the marine market.
Patrick Industries manufacturers an assortment of products for the RV, marine, manufactured housing and various industrial markets – including single and multi-family housing, hospitality, institutional and commercial markets. The company has more than 10,000 employees and 160 businesses across the U.S.