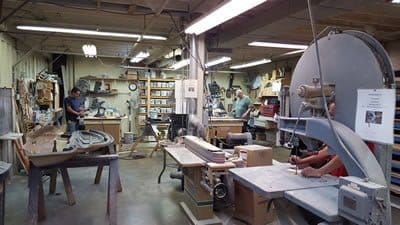 Paramount Plastics in Elkhart has been purchased by Empowered Ventures, an employee-owned holding company in Carmel.
Paramount is a custom plastics thermoforming company which produces components for the recreational vehicle, marine, and specialty vehicle industries. It was founded by the Prugh and Lim families in 1982.
"Selling Paramount has been a bittersweet process for our family," said Rex Lim, former president and co-founder along with Jessie Prugh and Dennis Lim. "Since starting Paramount nearly 40 years ago, we've worked hard to build a business on which so many employees and customers depend (upon)."
Lim said he's happy to have found a buyer.
"Empowered Ventures will look out for Paramount and the people we care about for the long-term," he said.
Becoming part of Empowered Ventures allows Paramount to continue expanding, company representatives said. With the acquisition, Paramount's employees join the Empowered Ventures ESOP, which owns 100% of Empowered Ventures and its operating companies.
Empowered Ventures will provide strategic assistance and resources to support Paramount's continued growth.
"With Empowered Ventures' support and the continuing dedication of Paramount's employees, together, we will keep growing the business and meeting the ever-evolving needs of our customers," said Curtis Elliott, former general manager at Paramount, who was named new company president. "I'm excited to lead Paramount and proud to partner with Empowered Ventures."
Chris Fredericks, president and CEO of Empowered Ventures, said his firm assists businesses with the buyout process.
"We are grateful to be entrusted with Paramount's future and excited to work with the existing leadership team," he said.
Spencer Springer, vice president of Empowered Ventures, said succession planning can be an overwhelming process.
"When employees become owners, they immediately become more engaged, invested, and strategic," said Spencer Springer, vice president of Empowered Ventures. "Working with Empowered Ventures enables an owner to sell their business while confidently leaving it in the hands of those who know it best – an ideal scenario for a company like Paramount."