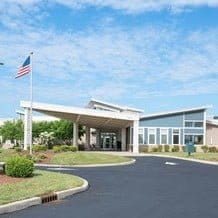 The Small Business Administration estimates more than 600,000 new businesses open annually around the country.
The Elkhart-South Bend area and Northwest Indiana have experienced their respective share of new business openings in recent weeks. Here are some of the new business launches provided to our media partner Northwest Indiana Business Magazine:
Landmark Recovery, a family-owned drug and alcohol addiction treatment provider, has opened a new Medicaid treatment facility, Praxis of South Bend by Landmark Recovery at 60257 Bodnar Blvd. in Mishawaka. The 160-bed facility employs 120 full- and part-time staff. Landmark Recovery also operates in Colorado, Kentucky, Ohio, Oklahoma, Nevada and Tennessee.
Edgewater Health of Gary, a provider of physical and behavioral health care services, opened its Cedar Lake clinic at 9855 Lincoln Plaza Way in the Summer Winds Plaza across from Hanover High School. The clinic will focus on family medicine and women's health. Family medicine providers at Edgewater Health's Cedar Lake Clinic include Dr. Marshall James and April Donald, nurse practitioner as well as Drs. Deborah McCullough and Sharon James who, in addition to family medicine, also specialize in women's health.
I Dig Dinos, a shop which specializes in dinosaur toys and fossils as well as provides assorted interactive displays, has opened at 100 S. Broad in downtown Griffith. It is owned by Kevin Pete and Ruben Luna.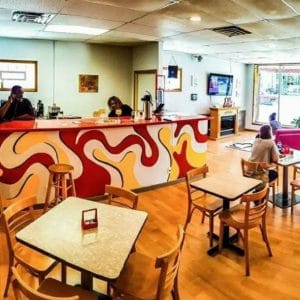 Construction is underway for the future home of J's Breakfast Club at 2601 Broadway in Gary. The restaurant currently is housed at 3669 Broadway in Gary. The business is owned and operated by Joslyn Kelly. Her restaurant will continue operating from its current site until the new location opens.
The Alignment Network Nourished By Be Good Juicerie has opened at 3 Lincolnway in downtown Valparaiso. The business offers everything from yoga, refreshing juice, low-force neurologic spinal care, high-end art, feel-good shopping, exclusive events and workshops. The space also can be booked for private events.
Junk King, a provider of junk hauling and recycling services, has opened a new location in South Bend. The business is operated by Marc Shudnow, an Army veteran who also is a certified public accountant with an MBA. Shudnow is an experienced franchise business operator who also owns other companies. California-based Junk King was founded in 2005 and has 150 locations in North America including four in Indiana.
Crumbl Cookies will open at 2310 Laporte Ave #800 in Valparaiso on Sept. 2. The business is owned by Jed and Kate Leifson. Crumbl Cookies was founded in 2017 in Logan, Utah by Jason McGowan and Sawyer Hemsley and has grown to more than 500 franchise locations in more than 40 states.