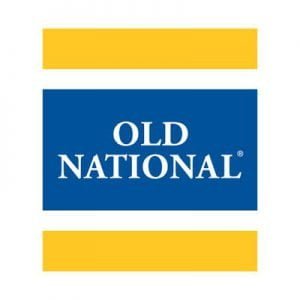 Old National Bank has expanded the leadership of its wealth management operation.
The bank's wealth group investment management and high-net-worth services, including portfolio management, investment research, HNW advisory and institutional wealth management services, will be led by Jim Steiner, Joe Colianni and Eric Holman.
The executive trio spent the past decade overseeing Abbot Downing, a Wells Fargo business centered on high-net-worth clients, which Steiner led since it launched in 2011. From 2011 to 2020, Abbot Downing grew from $26 billion in assets under management to $48 billion.
"Three of the very best in wealth management are joining our organization as a team," said Jim Ryan, chairman and CEO of Old National. "As we look to expand our high-net-worth and institutional services with these experts at the helm, I'm confident we will be able to bring the intimate, highly customized approach to wealth management that defined Abbot Downing to an even broader group of individuals and businesses."
The addition of Steiner, Colianni and Holman reflects a geographic expansion of Old National's approach to wealth management. Steiner and Colianni will focus their time operating out of the recently established Scottsdale, Arizona office to serve clients in that region of the country.
Steiner will become the chief investment officer and president of a to-be-established RIA. Steiner integrated Lowry Hill Investment Advisors and Wells Fargo Family Wealth in 2011 to create Abbot Downing and served as president of Abbot Downing through 2020.
With 23 years of investment and wealth management experience, Steiner will lead Old National's investment strategy and wealth management services for businesses and nonprofits and oversee team members who support client asset portfolios.
Colianni joined Wells Fargo in 2001 and led the integration of the legacy private banking groups into Abbot Downing's private banking group. He served as executive vice president and head of private banking for eight years at Abbot Downing and will become President of Old National's High Net Worth Advisory.
Eric Holman will serve as director of risk management and report to Steiner. He served as Abbot Downing's chief risk officer from 2015 through 2020, where he was responsible for oversight and monitoring of frontline risk activities and project goals. He will assume this same function with Old National.
Old National Bancorp, parent of Old National, in June announced plans to merge with First Midwest Bancorp Inc. of Chicago. The combined banks form a financial institution with about $45 billion in assets but also means the end of the First Midwest brand as its retail banking sites will be converted to Old National locations.
First Midwest has more than 100 branches in the Chicago area and Northwest Indiana. Old National operates more than 160 locations across Indiana, Illinois, Kentucky, Michigan, Minnesota and Wisconsin.
Old National has locations in the South Bend and Elkhart areas.