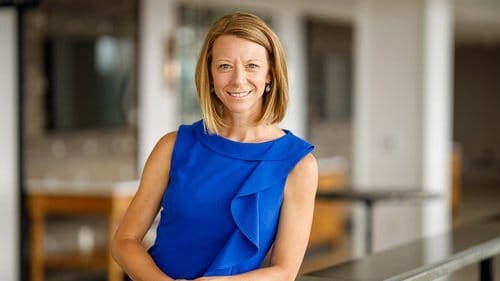 Micki Kidder was named by the University of Notre Dame as its new vice president for undergraduate enrollment.
Kidder, who now serves as the college's vice president for university enterprises and events, starts her new role July 1.
"Micki is a proven leader with extensive experience and is deeply committed to Notre Dame and its mission," said Rev. John Jenkins, Notre Dame president. "With the talented team in the enrollment division, she will help us admit academically talented students who reflect the values of Notre Dame, will enrich the campus by their diverse experiences and backgrounds and, because of financial aid, will be given access regardless of financial situation."
Kidder succeeds Don Bishop, associate vice president for undergraduate enrollment, who is retiring June 30.
In her current role, Kidder provides strategic executive leadership to the university's hospitality, licensing and merchandising programs, leading 30 business units across campus including the Hammes Notre Dame Bookstore, the Morris Inn, Experience Notre Dame and Campus Dining, as well as most major campus events, including commencement, football game day hospitality and concerts in Notre Dame Stadium.
Kidder also serves as a term assistant teaching professor of management and organization in Notre Dame's Mendoza College of Business. She has been with Notre Dame since 2004.
Previously a member of Notre Dame's university relations senior management team as associate vice president and executive director of development, Kidder played a key role in the university's fundraising efforts, including leadership of the individual giving, athletics advancement, annual giving and advancement services teams.
Kidder is a 2000 graduate of the Kelley School of Business at Indiana University and a certified public accountant. She holds a certificate of education from the Harvard Graduate School of Education and earned her Master of Business Administration degree from Notre Dame's Mendoza College of Business in 2019.