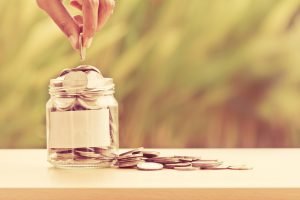 Four organizations from Northwest and Northcentral Indiana were among 17 organizations to receive a share of nearly $148,000 in grants from the foundation of Subaru of Indiana Automotive Inc.
Since its establishment in 1997, the SIA Foundation has awarded more than $2 million to fund nonprofit projects across Indiana. The 2021 recipients represent Carroll, Crawford, Dearborn, Grant, Lake, La Porte, Porter, Pulaski, Putnam, Tippecanoe, and Vigo counties.
The SIA Foundation awards grants twice annually to nonprofit organizations seeking up to $15,000 in capital funding for arts and culture, health and welfare, or education projects.
Meals on Wheels of Northwest Indiana received $5,303.45 to purchase an induction range and pots, food processor, electric can opener, and shelving. The equipment will help the agency prepare sauces from fresh ingredients, provide therapeutic meals for clients with chronic medical conditions, and prolong the life of equipment that helps maintain serving temperature during meal delivery.
Other grant recipients from Northwest and Northcentral Indiana include:
YMCA of Portage Township (Porter County), $15,000; power door equipment, security system, paging system & AED
Noble Township Volunteer Fire Department (LaPorte County), $14,963; training dummies & smoke generator
Eastern Pulaski School Corp. (Pulaski County), $15,000, CNC machine & robotic equipment
The complete list of 2021 grant recipients is available on Subaru of Indiana Automotive Inc.'s website.