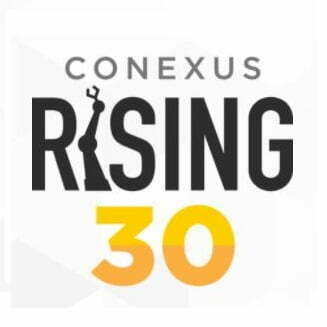 Conexus Indiana is seeking nominees for the inaugural Conexus Rising 30, a new program to recognize a cohort of 30 advanced manufacturing and logistics professionals under age 30 who are distinguishing themselves as the movers and makers of the future.
Conexus said the advanced manufacturing and logistics industries employ more than 500,000 people in Indiana, accounting for one-third of the state's gross domestic product.
"Indiana has a long history of manufacturing and logistics excellence, making and moving the products that enrich and save lives," said J. Mark Howell, president and CEO of Conexus Indiana. "We're honored to recognize young professionals who are fervently fueling innovation and embodying the forward-thinking mentality that evolves the industry for generations to come."
The Conexus Rising 30 signature program seeks professionals who have a demonstrated impact on the advanced manufacturing and logistics ecosystem and be employed or have at least one work and learn experience/internship/co-op in the advanced manufacturing and logistics industries.
Individuals who have direct employment with an advanced manufacturing and logistics company are eligible for the award as well as those from allied professions including, education, marketing, engineering, talent development, public sector, or other roles.
Nominations will be accepted through Jan. 22. For more information or to submit a nomination, go online to www.conexusindiana.com/rising-30.