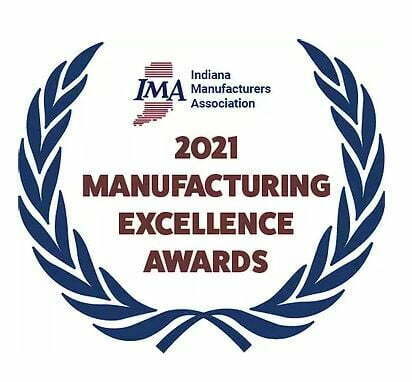 Nominations are now being accepted for the Indiana Manufacturers Association's 2021 Manufacturing Excellence Awards.
The awards recognize Indiana companies and individuals for their outstanding work, exceptional contributions made to the industry, and their impact on the future of manufacturing in Indiana.
Nominees and winners will be recognized Oct. 14 at the IMA's Manufacturers Hall of Fame Luncheon hosted by the Biltwell Event Center in Indianapolis.
The awards are open to all manufacturers in Indiana. Anyone may nominate an individual/company active in Indiana's manufacturing industry, and self-nominations are encouraged.
Nominations will be accepted through Sept. 3. Nominations can be submitted online through the IMA's website.
Award categories include:
Manufacturing Talent Champion (Individual or Company) Award
Emerging Leader, (Individual) Award.
Community Impact (Company) Award.
Innovation Excellence (Company) Award.
Lifetime Achievement (Individual) Award.
Questions about the awards program should be directed to the IMA at ima@indianamfg.com.