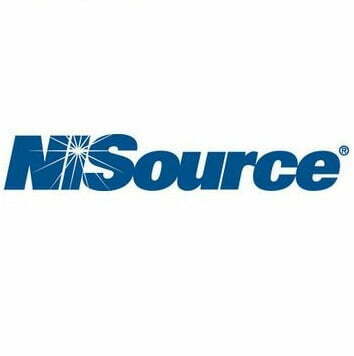 NiSource Inc. was named to the Dow Jones Sustainability Index – North America for the eighth consecutive year.
Placement on the list recognizes Merrillville-based company's sustainable business practices. NiSource is one of seven U.S. utility companies on the 2021 list, which consists of other companies identified through a rigorous assessment of their environmental, social and governance performance.
"The inclusion of NiSource in the DJSI for an eighth consecutive year demonstrates our strong commitment to ESG principles," said Joe Hamrock, president and CEO of NiSource. "People must be at the center of a sustainable energy future, and we are living that commitment in our relationships with customers, stakeholders and employees."
NiSource is progressing toward achieving a 90% reduction in greenhouse gas emissions by 2030 compared with 2005 levels, which the company credits to modernization of natural gas infrastructure and a transition to more sustainable electric generation.
The company plans to retire all coal-fired generation between 2026 and 2028, to be replaced by lower cost, reliable and more sustainable options.
NiSource continues to execute on initiatives with significant environmental benefits:
As part of its customer-centric "Your Energy, Your Future" program, NiSource's NIPSCO subsidiary recently retired two units of its largest coal-fired generating station and intends to retire all remaining coal units by 2026-2028
NIPSCO plans to have 14 renewable energy projects in service by the end of 2023
NiSource will evaluate hydrogen and emerging storage technologies as pathways toward further de-carbonization
Pipeline modernization programs have reduced methane emissions from gas mains and service lines by nearly 40% since 2005
The company's social impact includes strong commitments to safety and customer satisfaction:
NiSource invested about $1.7 billion in gas and electric safety and modernization programs in 2020, replacing 274 miles of priority pipe, 1,380 electric poles and 37 miles of underground electric cable
Recently released Columbia Gas and NIPSCO apps make it convenient for customers to pay bills and manage their service
The NiSource Charitable Foundation has made significant contributions to COVID-19 relief efforts
Information on NiSource's sustainability progress can be found at www.nisource.com/sustainability.
NIPSCO, a subsidiary of NiSource, serves approximately 850,000 natural gas and 480,000 electric customers across 32 counties in northern Indiana.