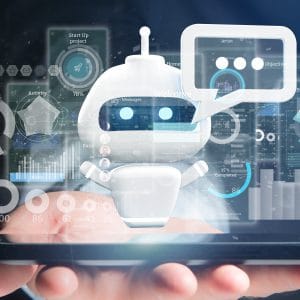 Customers of NiSource businesses, including NIPSCO, now can get more assistance with their accounts through chatbots and live chat services online and through mobile apps.
The company said it launched the service based on customer requests to get answers to assorted questions without having to contact the utility's call centers. Chatbot and live chat allows customers to get immediate answers to enrolling in payment plans, viewing their usage, reporting an electric outage (NIPSCO only), finding payment locations, understanding bill charges and learning about different financial support options.
The chatbot also can provide answers to frequently asked questions, such as information about COVID protocols, work taking place in your area, and optional services. While chatbots function through artificial intelligence, live chat connects customers with a live customer service representative through the customer care center.
"At NiSource, we are dedicated to providing an enhanced and effortless experience for our customers," said Jennifer Montague, senior vice president and chief customer officer at NiSource. "Customers have continually asked for more options to handle their needs."
NiSource also implemented a new conversational interactive voice response, which improves the customer experience by allowing customers to more easily find answers to questions. The new IVR enables customers to use the automated system to enroll in AutoPay, find payment locations, and utilize enhanced budget billing options, in addition to managing their account details.
NiSource is the parent company of NIPSCO, which serves about 850,000 natural gas and 480,000 electrical customers across 32 counties in Northern Indiana.