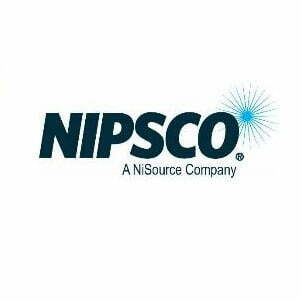 An assortment of programs addressing wetland restoration as well as conservation and education initiatives to teach people about nature and how to protect the environment will be aided in their efforts through grants from NIPSCO.
The Merrillville-based utility said 18 organizations were selected for its 2021 Environmental Action Grant program.
The program has donated $370,000 since it launched six years ago. It has provided funding for 92 projects across Northern Indiana, which also the utility's service area.
This year's projects include multiple wetland restoration projects, launch of Conservation Buddies at Big Brothers Big Sisters of Northeast Indiana, continued support of pollinator habitats and corresponding education programs, a restoration project at Fulton County's Richland Restoration Nature Park and support of a Smithsonian exhibit about water/ways in Kosciusko County.
Additionally, support includes several projects at the Indiana Dunes, Indiana's National Park.
Grant recipients include:
Beverly Shores Environmental Restoration Group, Teaching, learning and digging in the Dunes, $2,000
Big Brothers Big Sisters of Northeast Indiana, Conservation Buddies, $5,000 ∙ Clear Lake Township Land Conservancy, Wetland restoration, $4,000 ∙ Friends of the Fulton County Parks and Recreation Dept., Richland Restoration Nature Park, $5,000
Indiana Audubon, 2021 Indiana Dunes Birding Festival, $3,000
Jasper County Soil and Water Conservation District, Soil testing and waterway improvement, $1,700
Lake Maxinkuckee Environmental Council, Rain Barrel Brigade, $3,000 ∙ Michiana Area Council of Governments, Crossway Trails Month, $2,900 ∙ Miller Garden Club, Rain garden restoration, $4,100
The Montessori School at WPC, Forest school gear, $3,500
Northview Elementary School in Valparaiso, Girl Scout garden, $1,500 ∙ Oak Farm Montessori School, Prairie and oak woodland restoration project, $4,000
Save the Dunes Conservation Fund, Pollinator Week, $5,000
The Student Conservation Association, Calumet Tree Conservation Corps, $5,000 ∙ Town of Hebron Parks and Recreation Dept., Trail and property improvements, $5,000 ∙ The Watershed Foundation, Smithsonian Water/Ways exhibit
Wellfield Botanic Gardens, Wellfield wetland conservation, $5,000
The Wetlands Initiative, Habitat restoration and community engagement on Little Calumet River, $5,000