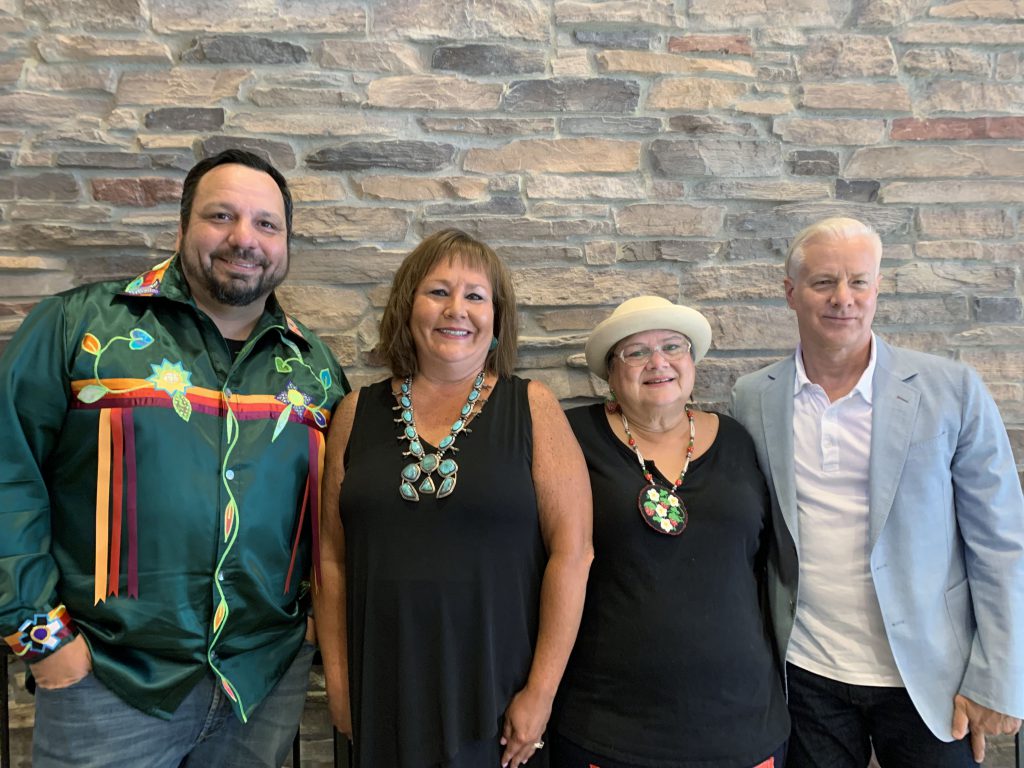 The Pokagon Band of Potawatomi Indians, operators of the Four Winds Casinos, have elected new tribal council members and its first woman to serve as council chair.
Newly elected council members include Rebecca Richards, who also was elected chair; Sam Morseau, who also was elected secretary; Mark Topash, member-at-large; and Barbara Ann Warren, elders representative. Richards placed first in a race that featured three female candidates and is the first woman to serve as chair since the tribe received federal restoration in 1994.
The Pokagon Tribal Council governs the sovereign government of the Pokagon Band and contains 11 members who are elected to staggered, three-year terms by Pokagon citizens. Pokagon tribal council members also serve on the Pokagon Gaming Authority, which oversees the Pokagon Band's Four Winds Casinos.
Richards looks forward to working with the council and her new role.
"It's not lost on me that there's a new era in politics at all levels of government today where women are in the driver's seat," she said. "I think this election is a real testament to the notion that women of all colors and creeds are considered seriously as trailblazers."
Richards is a third-generation member of the Pokagon Band. She was raised in Hartford, Michigan and is a 1993 graduate of Western Michigan University. Since 1995, she has served as assistant government manager for the Pokagon Band and later as a grant manager at the Kellogg Foundation in Kalamazoo.
Other members of the 11-member council include: Andrew Bennett, vice chair; John Morseau, treasurer; and members at large, Anita Morales, Mark Parrish, Brandon Rapp, Alex Wesaw, Steve Winchester.
Previous Tribal Chair Matthew Wesaw did not seek reelection.
The Pokagon Band of Potawatomi Indians of Michigan and Indiana operates three Four Winds Casino sites in Michigan in New Buffalo, Hartford and Dowagiac as well as Four Winds Casino in South Bend. The band also operates an assortment of businesses via Mno-Bmadsen its non-gaming investment enterprise.