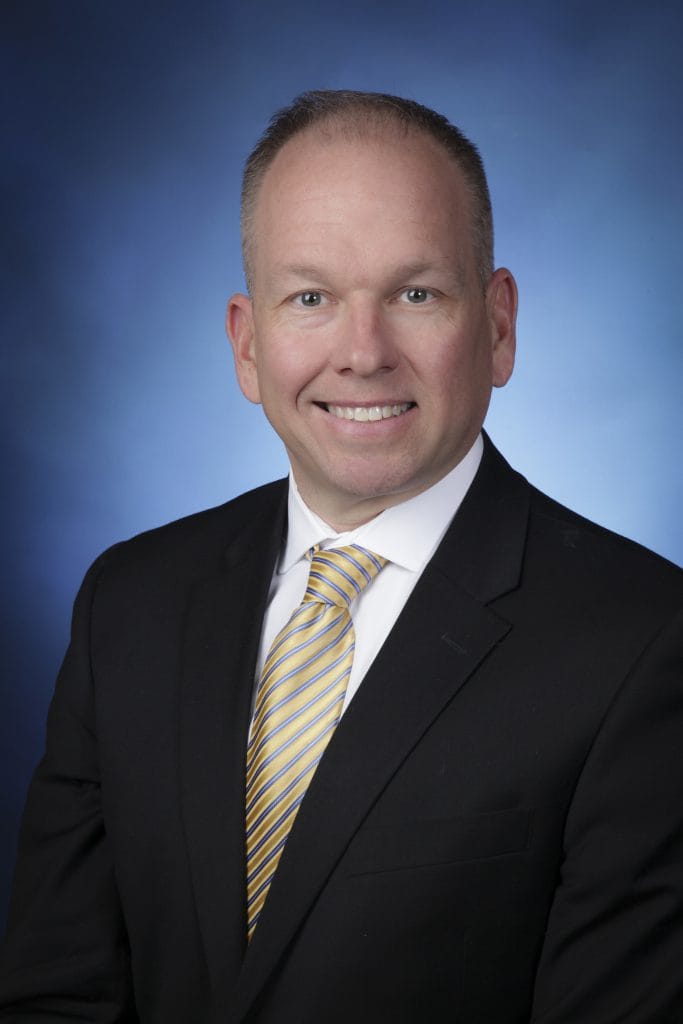 A state transportation official who helped guide the massive passenger rail improvement projects now underway in the Region is stepping down from his government post to work in the private sector.
Joe McGuinness has resigned as commissioner of the Indiana Department of Transportation effective Feb. 11. He served the post five years and will become the chief executive of an infrastructure consulting firm.
Succeeding McGuinness effective Feb. 14 is Mike Smith, an INDOT deputy commissioner and chief financial officer.
"From day one, Commissioner McGuinness harnessed his local government experience and the many resources at INDOT to find innovative ways to expedite construction projects and create safer work zones all while finishing projects on budget and ahead of schedule whenever possible," Holcomb said. "Joe's legacy is one Hoosiers can be proud of and will have long lasting positive impacts right here at the crossroads of America."
McGuinness was appointed INDOT commissioner in 2017. Prior to serving as commissioner, McGuinness was mayor of Franklin for five years.
Under his leadership, INDOT has:
As chair of the Northern Indiana Commuter Transportation District (NICTD), oversaw the largest investment in public transit in state history with the more than $944 million West Lake Corridor extension project and the more than $490 million double tracking of the South Shore service between Michigan City and Gary
Expedited the completion of the new Interstate 69 from Evansville to Indianapolis by three years from 2027 to 2024
Helped cities, towns and counties modernize their transportation networks through the Community Crossings and Local Trax programs, which are key components of Next Level Roads. The matching fund initiatives have awarded more than $1 billion since 2016
Maintained and improved 29,000 lane miles of highways, more than 5,700 bridges, and partnered with railroads and public airports to deliver infrastructure that has consistently earned Indiana top national rankings
Introduced the Greener Crossroads program, an aggressive, enhanced roadside management program to beautify and promote biodiversity in the more than 60,000 acres of medians and roadsides along Indiana's highways
Partnered with construction companies and law enforcement to improve construction zone safety for motorists and workers by increasing work zone patrols and introducing technology solutions including queue protection trucks and advanced queue warning systems
"It has been the honor of a lifetime to help the state embark on transformational projects that will have an impact on Hoosiers and Hoosier businesses for generations to come," McGuinness said. "While we've worked to deliver projects on time and on budget, we've looked ahead for the state, and I leave behind an agency that is at the forefront of partnerships to explore new technology."
Smith has been a deputy commissioner for INDOT since 2015, when he started overseeing the Greenfield district. He became chief operating officer in 2017 and was named chief financial officer in 2021.
"Mike brought experience from the fast-paced demands of managing business growth to INDOT, where he has been involved in day-to-day work in a district, developed comprehensive fleet management plans, invested taxpayer money in the best technologies, and developed biennium budgets to maintain and build Indiana's infrastructure," Holcomb said. "That breadth and depth of experience and determination will serve residents and businesses well as we continue making the best use of dollars to provide a top-rated infrastructure network for Hoosiers and our guests."
Prior to joining INDOT, Smith was the district manager for Walmart, overseeing up to 10 stores in the Indianapolis area.
Smith earned a bachelor of science degree in business management from Indiana University.