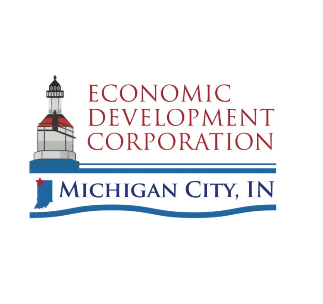 Linda Simmons, director of marketing for Visit Michigan City-La Porte, is the new chair of the Economic Development Corp. Michigan City board of directors.
"I have served over three years on the EDCMC board representing the tourism industry and marketing and promoting our destination to create economic growth from visitor expenditures," Simmons said. "The importance of the EDCMC to the Michigan City community is spelled out in our mission, vision and objectives."
The organization also announced Seth Spencer, founder and CEO of SERA Solutions in Michigan City, has joined the board as a new member.
"We are honored to have such strong leaders serve on our board, especially as we enter a new year and move forward from 2020," said Clarence Hulse EDCMC executive director. "While Linda is now serving as chair, she has continuously been an integral part of our board.
He said Spencer brings a fresh perspective and unique insight to discussions on what the organization wants to accomplish in 2021.
Simmons takes over for Stephanie Oberlie, president & COO at Harbour Trust & Investment Management Co. Oberlie is now past chair of the board.
Spencer joins the board after the retirement of Rick Dekker, CEO of DEKKER Vacuum Technologies, who served for about five years.
Brenda Temple, general manager of Blue Chip Hotel, Casino & Spa, was elected as vice chair for the board and Dennis Kuhn, executive vice president at Horizon Bank, was elected treasurer.
Other Board members include: Michigan City Mayor Duane Parry; John Beutner, manager at Captain Ed's; Katie Eaton, president of Michigan City Chamber of Commerce; John Hendricks, leader, gas field engineering at NIPSCO; Dean Mazzoni, president and CEO of Franciscan Health-Michigan City; Brian Tylisz, vice-president, sales of Sullair – A Hitachi Group Company; Barbara Eason Watkins, superintendent at Michigan City Area Schools; Bill Hackney, publisher of the Herald-Dispatch; Angie Nelson-Deuitch, city council at large, Michigan City Common Council; and Tim Haas, president of Hass & Associates.