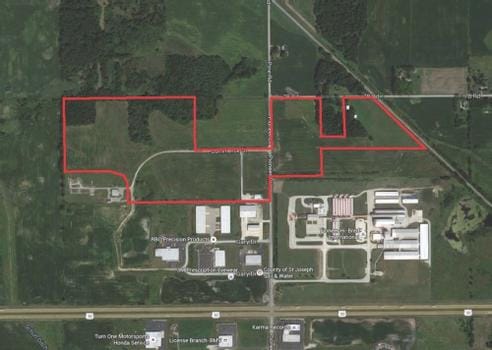 A collaborative effort between economic development groups and the city of Plymouth will keep an expanding manufacturer in Marshall County.
Plymouth Industrial Development Corp. broke ground April 21 on a new 40,000-square-foot building at 2925 Commerce St. in Plymouth. When completed the facility will be the new home for Plymouth Molding Group.
PMG has 18 full-time workers and once the company moves into its new home, it expects to hire eight more people.
"PMG was looking to expand and was being courted by several locations in Indiana and Michigan," said Doug Gehrke, PIDCO board president. "By entering this build to lease agreement we are able to keep Plymouth Molding Group (in Plymouth) and provide for their future expansion."
PMG's new building can be doubled in size when needed, officials said. The company's current site is at 2150 Jim Neu Drive in Plymouth.
PMG approached the Marshall County Economic Development Corp. in 2021 seeking more space to expand. The injection molding plastic manufacturer produces items for several industries including RV, construction, and agriculture.
PMG is investing $600,000 in additional equipment to increase production capacity to meet growing demand.
PIDCO partnered with MCEDC, the city of Plymouth, and Marshall County to build the $2.5 million plant.
"PIDCO feels strongly about not only attracting new businesses to the area but also in helping our existing manufacturers expand," Gehrke said.
Laura Wells, president/CEO of the MCEDC, said the PMG project is the second facility where the city of Plymouth will own and lease to a manufacturer.
"These types of projects provide a long-term source of capital for PIDCO, which in turn they can use to develop additional areas for industrial use," she said.