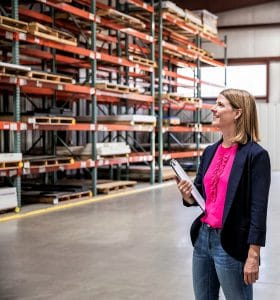 Manufacturers interested in learning more about applying for Indiana Manufacturing Readiness Grants can receive more details during a May 13 information session in Michigan City.
The program will be from 1 p.m. to 2 p.m. at the Economic Development Corp. of Michigan City office, 2 Cadence Park Plaza, Michigan City. Registration is requested.
The information session will focus on: program details, eligibility criteria, grant funding specifics and application timeline. Speakers include Mitch Landess, Conexus Indiana vice president of innovation and digital transformation and Leah Conrady, CEO of Portage-based Konrady Plastics, which is a past grant recipient.
The grants are designed to assist manufacturers planning to make innovative capital investments in smart manufacturing and leveraging technologies, including advanced robotics, cobots and beyond. The grants are provided by the Indiana Economic Development Corp. and administered by Conexus Indiana.
Since the program launched in mid-2020, it has awarded nearly $20 million in matching grants to Indiana companies.
For more information, email Leighton Johnson at ljohnson@conexusindiana.com.