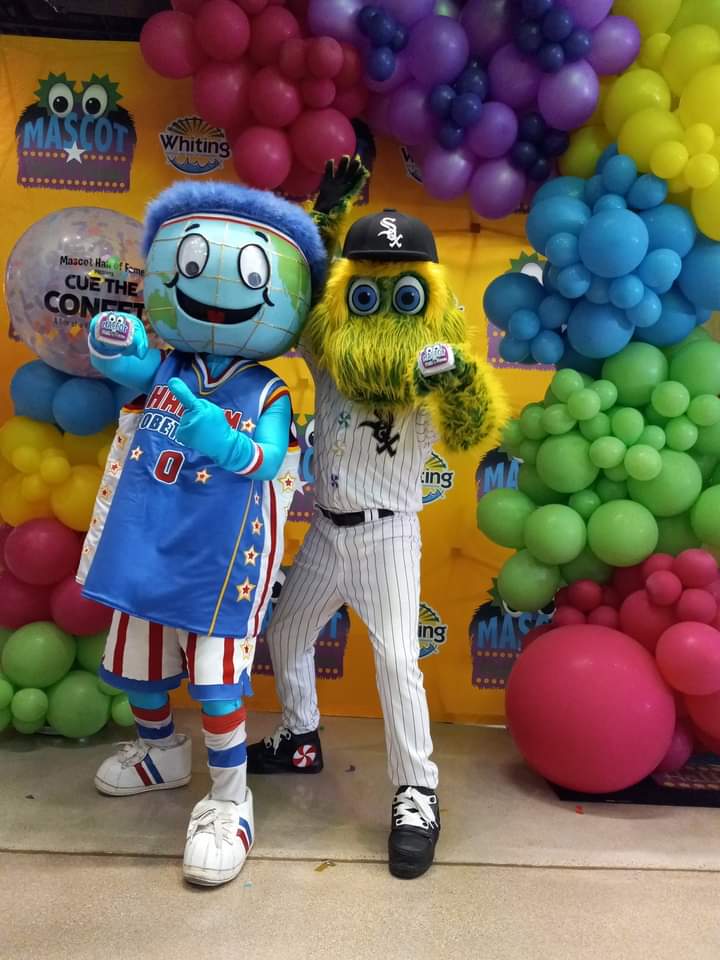 The mascots for the Chicago White Sox and Harlem Globetrotters are the newest inductees to the National Mascot Hall of Fame.
The winners of 'The Vote" campaign were announced during the HOF's recent fundraising event.
Globie, the official mascot of the Harlem Globetrotters, is a court jester. He was introduced by the team in 1993 and has entertained more than 50 million fans worldwide.
Globie has become the most traveled mascot in professional sports, having visited six continents, the HOF said.
Southpaw, the official mascot of the Chicago White Sox, made his major league debut on June 13, 2004. He has been entertaining fans throughout Illinois and 27 other states as well as at 17 MLB All-Star Games, the 2009 Presidential Inauguration of former president Barack Obama, and the Cayman Islands.
The White Sox developed an educational program geared toward elementary aged students called Southpaw Strikes out Bullying. This show identifies actions that are considered bullying and how to help prevent those actions.
The executive committee selected 24 mascots for consideration to the HOF for 2022.
During the first round, more than 71,000 ballots were cast by the public, annual members of the HOF, and the executive committee.
The top 10 mascots moved on to the final ballot. More 58,000 votes cast in the second round decided the HOF inductees for 2022.
An induction ceremony for Southpaw and Globie is set for June 11 at the Mascot Hall of Fame in Whiting.