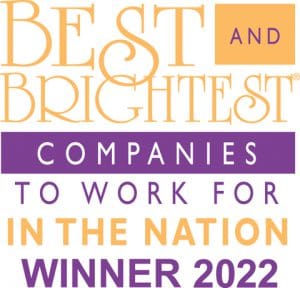 SpartanNash is again among the best companies to work for in the country.
The Michigan-based grocer and parent of South Bend-based Martin's Super Markets was named among the National Association for Business Resources' 2022 Best and Brightest companies to Work For in the Nation.
The company has been featured in the listing for 10 consecutive years.
"We are incredibly proud to have been recognized on a national level as a top employer for the past decade," said Tony Sarsam, SpartanNash president and CEO. "Even through a pandemic, supply chain challenges and inflation shifts, we continue to prioritize people first initiatives and strive to cultivate an environment in which our associates can thrive, not only for themselves, but for their families and our larger communities."
Organizations in the competition are identified and assessed based on categories including: communication, work-life balance, employee education, diversity, recognition, and retention.
The National Association for Business Resources, which examines employment standards, has operated the competition for more than 20 years. The program celebrates companies making better business, creating richer lives and building a stronger community as a whole.
The 2022 Best and Brightest Companies to Work For list includes 139 national winners, selected from 1,100 nominations.
South Bend-based Martin's Super Markets was acquired by SpartanNash in a deal announced in November 2018 and closed in January 2019.
In addition to Martin's, SpartanNash operates a total of 148 supermarkets, under other brands including Family Fare, D&W Fresh Market, VG's Grocery and Dan's Supermarket. The company employs more than 17,500 people.