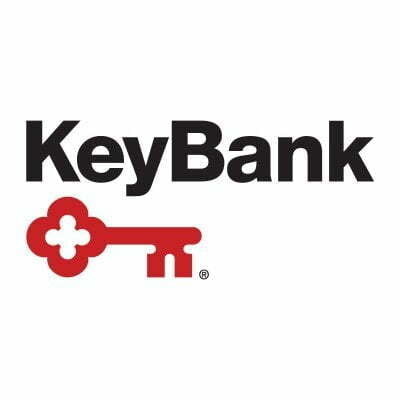 Initiatives by Cleveland-based KeyBank will continue to assist efforts in northern Indiana for more affordable housing, community improvement, and loan programs for businesses operating in low- to moderate-income communities.
KeyBank said building on its early fulfilment of its $16.5 billion Community Benefits Plan, the organization will increase its commitment to $40 billion. The investments will continue to focus on economic access and equity for underserved communities and populations.
The bank's National Community Benefits Plan, launched in 2017, surpassed its $16.5 billion goal in 2020 by delivering more than $18 billion in lending and investments across the markets where it operates.
This included $54 million of investments in northern Indiana, where it operates 21 locations mostly in the South Bend area, supporting small business and home lending in low- and-moderate income communities, affordable housing and community development projects, and philanthropic efforts targeted toward education, workforce development, and safe, vital neighborhoods.
"KeyBank has a long-standing commitment to the Northern Indiana community," said Nicholas Bontreger, president, northern Indiana market for KeyBank. "We know the region and have a proven track record of helping clients and communities thrive (and) will work closely with local leaders and organizations in Northern Indiana to develop comprehensive solutions to the pressing issues of economic disparity, racial equity, and environmental sustainability."
Highlights from the first four years of the bank's community investment in northern Indiana include:
$5 million in affordable housing and community development projects
Originated $13 million in small business loans to businesses that are part of low- and-moderate income communities.
Provided $35 million in mortgage lending to low- and moderate-income communities in and around Northern Indiana.
Made $1.02 million in transformational philanthropic investments in neighborhoods in Northern Indiana. Support included a $500,000 grant to Habitat for Humanity to build 23 homes in five days as part of the Carter Work Project, as well as grants to Robinson Community Learning Center, United Way of Elkhart County, United Way of St. Joseph County, Foodbank Northern Indiana, Center for Healing and Hope, Indiana Black Expo of Elkhart and South Bend and other groups.
Through its expanded commitment, KeyBank's investments nationwide under the Community Benefits Plan will include:
$36 Billion – Economic Equity & Inclusion – KeyBank will continue its commitment to providing affordable housing, mortgages, small business lending, and transformative philanthropy throughout the markets where it does business. In addition, KeyBank plans to support homeownership by investing in down payment assistance. From hiring and career development to increasing spend with diverse suppliers, KeyBank will continue its longstanding focus on diversity, equity, and inclusion inside and outside of the company. KeyBank will also build partnerships with CDFIs focused on serving minority-owned businesses and will develop and deliver financial education in minority and LMI communities.
$4 Billion – Renewable Energy & Sustainability – Since 2012, KeyBank has made more than $15 billion in renewable energy investments and was a leading provider of renewable energy financing in North America in 2019 and 2020. The updated commitment will include its long-standing focus to increase KeyBank's renewable energy financing, as well as accelerating Key's efforts to reduce the company's environmental footprint.
KeyCorp has assets of $170.3 billion and operates in 15 states through a network of more than 1,000 branches.