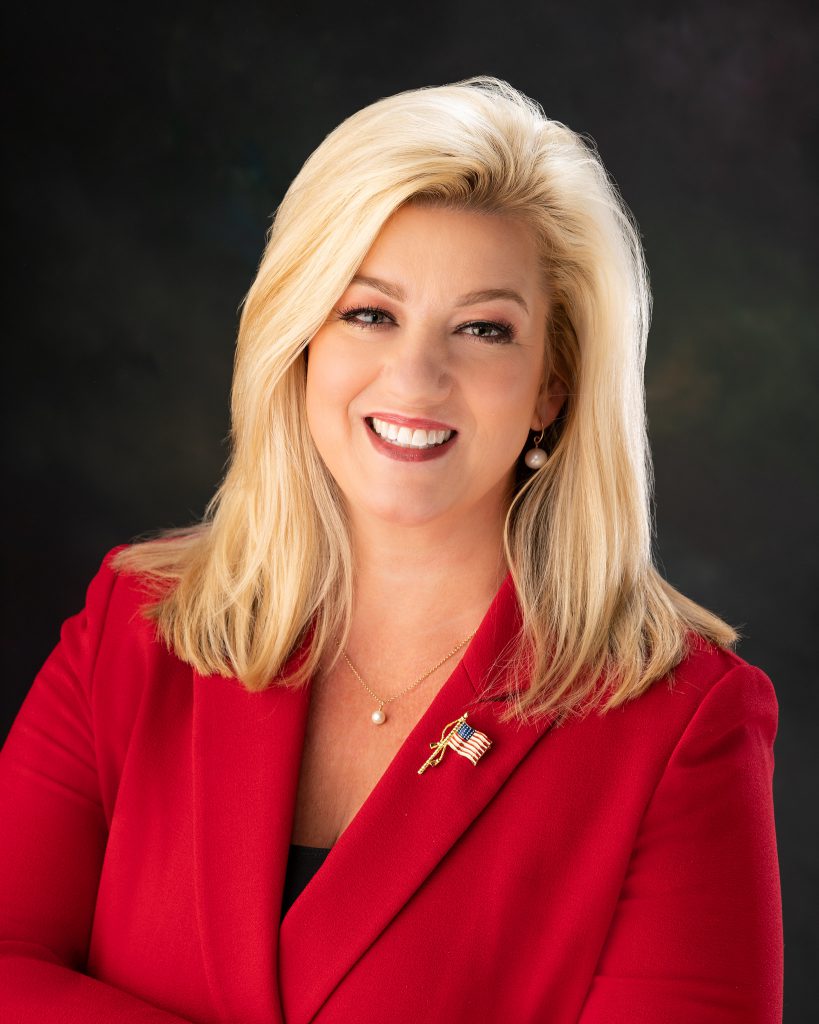 Holli Sullivan, a state representative from southern Indiana, is the state's new secretary of state.
"I'm thrilled Rep. Holli Sullivan has accepted this new leadership role for I know she will serve Hoosiers with the same intellect, integrity and energy she brought to the General Assembly," Gov. Eric Holcomb said in a March 16 statement. "Secretary of State Sullivan hits the ground running, building on the remarkable work Hoosiers have come to expect from the office during Connie Lawson's historic tenure."
Sullivan was sworn in March 16 by Chief Justice Loretta Rush. She follows Connie Lawson, the longest serving secretary of state in Indiana's history, who told Holcomb in February she would step down from the post once her successor was named.
Sullivan has served portions of Vanderburgh and Warrick counties in southern Indiana as a state representative since 2014. Sullivan served as budget subcommittee chair on the house ways and means committee, where she oversaw the creation of the state's biennial budget.
Sullivan also served as vice chair of the house rules and legislative procedures committee, was a member of the house elections and apportionment committee and a member of POWER, the house's bipartisan women's caucus. She also is vice chair of the Indiana Republican Party.
Sullivan began her career in management at General Motors, where she oversaw more than 100 employees in the auto giant's paint division. She later worked for Toyota's Indiana manufacturing operation, where she supervised production quality and staffing across the company's Hoosier plants.
She later launched Onward Consulting and began working with the University of Southern Indiana at the college's center for applied research.
Sullivan earned an undergraduate degree from the University of Missouri and has continued her education in business management at Lindenwood University.