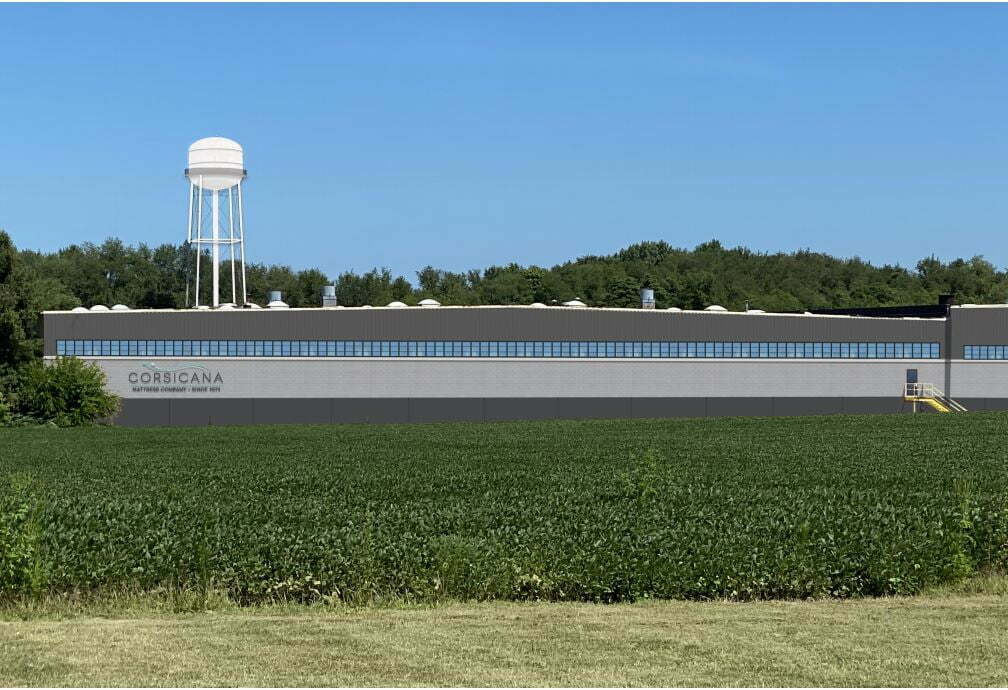 When one opportunity fades another is just around the corner.
That's how some LaPorte County officials are viewing the unexpected closure of Corsicana Mattress Co. The Texas-based mattress maker in March hosted a ribbon cutting to celebrate the opening of its freshly renovated nearly $10 million plant in Pinola at 755 S 500 West.
Now two months from that dedication, Corsicana announced to its employees on May 22 that it was closing its LaPorte County facility June 3, said Sheila Matias, president of the LaPorte County Commission. She along with other county leaders recently spoke with Corsicana CEO Eric Rhea about the plant closure.
While officials are disappointed by the news, they also see opportunity.
"On the upside, we now have a renovated (180,000-square-foot) manufacturing building to market with 15 overhead doors with levelers, office space of approximately 4,500-square-feet; heavy 3 phase power, all new transformers, fully sprinkled," Matias said. "We are already working on marketing it."
Anthony Rodriguez, director of LaPorte County Community & Economic Development, said having an industrial building that's ready to go is a plus.
"We are seeing very strong prospect activity from many of the advanced manufacturing industries, specifically in the electronic vehicle assembly and component assembly suppliers and we will now be able to show this facility ready to go," he said.
Corsicana employed between 35 and 50 people, Matias said. She also is optimistic, with the county's help, the displaced workers will find new opportunities in LaPorte County.
Corsicana's choice to close its Pinola operations was an economic decision, Matias said.
Blue Torch Capital recently purchased a 60% stake in Corsicana, Matias said. Many of the people initially involved in the company's decision to open a manufacturing site in LaPorte County no longer are involved with the business.
Matias said Corsicana has a plant in Wisconsin, which will handle all the work for its Midwest market. The company felt it had to scale back its manufacturing operations because of shrinking market share and reduced consumer spending.
"We tried to find an opportunity for saving this deal," she said.