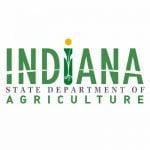 Several meat processors across Northern Indiana were among 41 across the state to receive a share of $4 million in state grants to protect workers and operations during the pandemic.
The funding was awarded through the Indiana State Department of Agriculture via the Indiana Meat Processing Expansion & Development Grant Program.
"Processing plants in our state are essential and this funding will help with a variety of necessities to strengthen this sector of our food supply chain," said Lt. Gov. Suzanne Crouch. "These grants will address issues caused by COVID-19 and help meet consumer demands in both normal and emergency situations."
The program had 60 applicants with a cumulative total of $6.8 million in funding requests. Only 41 were approved.
Grant recipients from Northern Indiana include:
J & J Quality Meats, LLC, Bourbon, $150,000
John's Butcher Shop, Nappanee , $150,000
Sims Meat Processing, La Porte, $150,000
Slabaugh Meat Processing Inc., Nappanee, $59,300
Tri Eagle Provisions Inc., Gary, $150,000
The complete list of grant recipients is available on the Indiana State Department of Agriculture website.
With a 50% cash match requirement for the grant, the state estimates at least $8 million will be invested in the Indiana small meat processing economy. Dollars for the program came through the Coronavirus Aid, Relief, and Economic Security (CARES) Act.
The grant recipients can use the funds to enhance worker safety, expand meat processing capacity and/or increasing slaughter, the state said. Many businesses are using the grants to purchase equipment or modify facilities for increased efficiency.
"The coronavirus pandemic highlighted our nation's delicate food supply chain, and it was clear we need workable options to get meat to markets and to protect consumers from supply chain disruptions," said ISDA Director Bruce Kettler. "Meat processers are essential for our state, contributing more than $3.9 billion to our economy (and) it is vital we keep these businesses growing and operating safely."