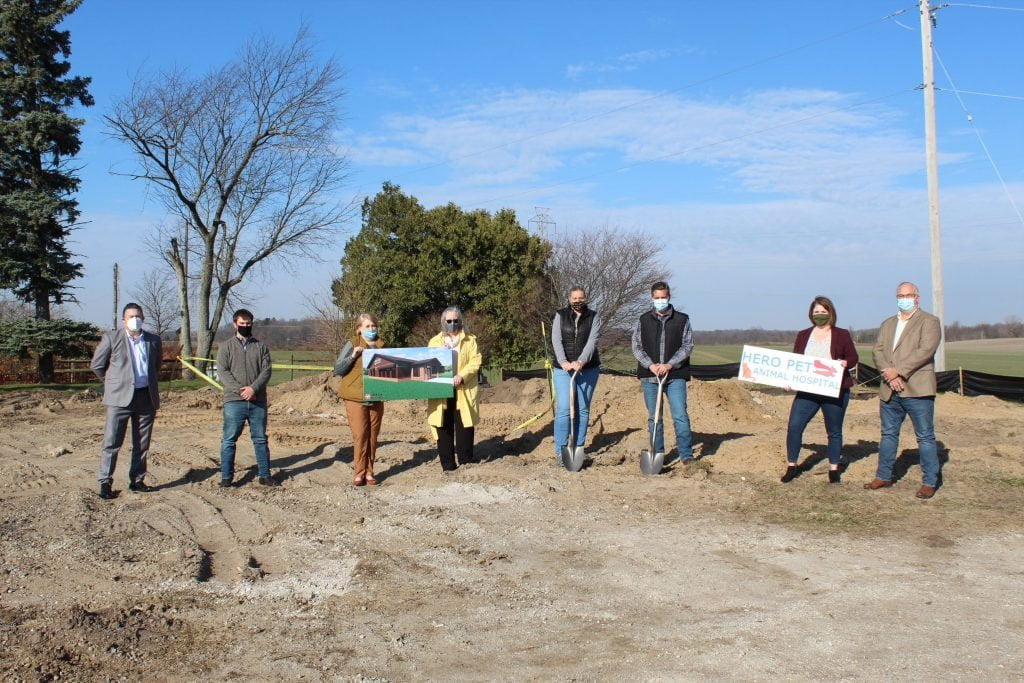 Operators of Hero Pet Hospital hope their new facility will be up and running by the spring.
Representatives for the veterinary clinic, town and county officials were on hand for a Nov. 20 groundbreaking event for the facility, which will be built near Hwy 2 and Hwy 421 in La Porte County.
Hero Pet Hospital was the first in Westville, which sought an economic revitalization area designation or tax abatement in the town. The clinic is expected to create 10 full-time positions.
"Today is an exciting day for our business," said Dr. Lisa Booth, owner, and co-founder of Hero Pet Animal Hospital. "We have spent more than two years including COVID related delays working on the site selection, engineering, design of the building and working closely with the LaPorte County Office of Community and Economic Development to secure the Town of Westville's first ever Economic Revitalization Area Designation, all amidst the COVID -19 pandemic."
The 5,400 square-foot facility will house five exam rooms and offer medical, surgical, dental, and wellness services for dogs and cats.