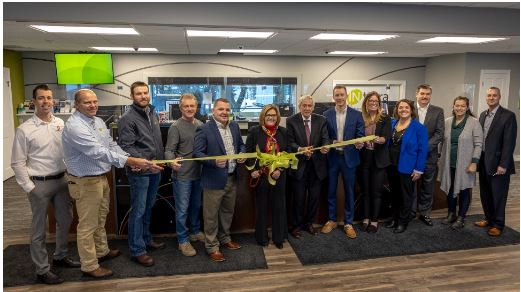 Interra Credit Union's new Topeka location near Goshen is open.
The credit union dedicated the new 4,900 square-foot location at 210 West Lake St. with a ribbon cutting and member appreciation event. The new branch is near its former site but closer to downtown Topeka.
"We are looking forward to the future growth and opportunities this new office will provide to the community," stated Amy Sink, CEO for Interra. The full-service office includes a drive-thru, increased lobby space, a night depository, ATM, and local lending for consumers, mortgage, agribusiness, and commercial clients.
Heather Bollinger, branch manager, oversees the location.
Interra Credit Union, headquartered in Goshen, was charted in 1932 and has assets of $1.6 billion. It operates 16 locations spread across Elkhart, Kosciusko, LaGrange, Marshall, and Noble counties and has more than 300 employees who serve more than 87,000 members.