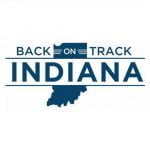 Indiana small businesses struggling because of the pandemic have until Dec. 1 to apply for state assistance.
The state in late September announced modifications to the Indiana Small Business Restart Grant Program to make more funding available to companies. The program provides working capital to accelerate economic recovery.
Eligible businesses can apply for a maximum grant of $50,000.
The grants also are available to businesses even if they already received assistance through federal programs including the Paycheck Protection Program, Economic Injury Disaster Loans, and Community Development Block Grants.
The Indiana Small Business Restart Grant Program is funded at $31 million by federal dollars made available through the CARES Act – $30 million approved by the state and an additional $1 million allocated by the city of Indianapolis for small businesses located in Marion County.
Additional details are available online at backontrack.in.gov. More programs to assist small businesses also is available at StayINBiz.org.