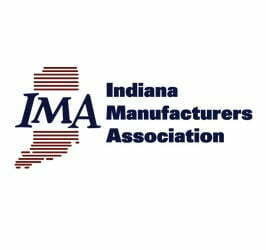 The Indiana Manufacturers Association wants to help businesses become better versed in health and safety practices in the event the world faces another pandemic.
The IMA said companies learned many lessons about health and safety the past year, but the organization is committed to maintaining safe workplaces, which is why it launched the Healthy Business Certification program.
The first three-hour training program, set for July 27, is designed for individuals who want additional knowledge about existing best practices to better prepare for future pandemic response. Participants will become familiar with the standards and regulations that OSHA, the Center for Disease Control & Prevention and the World Health Organization have put in place to ensure workers function in a healthy work environment.
Participants will receive a ready-made template for creating their own company business prevention plan, IMA said. At the completion of the course, and after submission of their company's business prevention plan, participants will receive a Healthy Business Certification letter, certificate, and decal, as well as a digital SHRM badge earning them 0.3 CEUs.
Certification is good for one year and must be renewed annually. Class size is limited to 25.
To learn more or enroll, visit the IMA's Healthy Business Certification program webpage. Questions can be directed to Kathy Gundle of the IMA at kgundle@indianamfg.com.