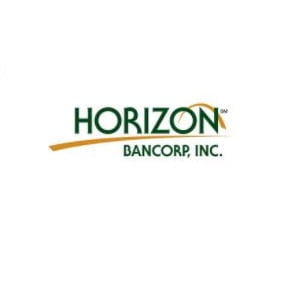 Horizon Bank is growing its presence in Michigan and hiring more staff.
Michigan City-based Horizon Bancorp Inc., the bank's parent company, said it has entered into a definitive purchase and assumption agreement to acquire 14 TCF Bank locations, which mostly are located in northern and central Lower Michigan, and have approximately $976 million in deposits and $278 million in associated loans.
Detroit, Michigan-based TCF is selling the Michigan branches in connection with its plan to merge with Ohio-based Huntington Bancshares Inc. in an all-stock deal estimated at $22 billion. The combined TCF and Huntington company will operate under the Huntington name after the sale closes, possibly this summer.
"We are excited to welcome Horizon Bank's newest employees and customers and introduce them to our record of exceptional service to consumers, small businesses, non-profits and municipalities across Michigan and Indiana," said Craig Dwight, chairman and CEO of Horizon. "This financially and strategically attractive transaction is a logical extension of our efficient retail franchise, which is designed to further enhance our low-cost core deposit and funding capability to support loan growth in a recovering economy."
Horizon Bank agreed to pay 1.75% premium on deposits acquired at closing, or $17.1 million based on deposits outstanding of approximately $976 million on March 31.
Horizon's transaction with TCF is expected to be completed by the fall and is subject to regulatory approval. Horizon expects to add more than 50,000 primarily retail and small business customer accounts and the entire workforce of the acquired branches.
Horizon Bank currently operates 74 bank branches, including 15 in Michigan.
Horizon's deal with TCF is its 15th acquisition since 2002 and fifth in the last five years.
"We have a demonstrated history of integrating cultures, prioritizing community involvement and retaining seasoned local bankers, which continue to be key components to our future success," Dwight said.
Horizon also is hiring. The bank is hosting open interviews in Michigan City at its branch at 3631 Franklin St. from 11 a.m. to 1 p.m. and 5 p.m. to 7 p.m. on June 9 to fill assorted open positions including tellers, customer service representatives, and personal bankers.
Horizon is offering a $500 sign-on bonus for most positions for a limited time. Hourly employees are eligible to receive the bonus after 90 days of employment, bank representatives said.
"We offer many great benefits for our advisors like comprehensive health and wellness plans, tuition reimbursement, and career development. Horizon also values a work life balance which is really important," said Allison Michna, a recruiter for Horizon.